Inside Survivor recently revealed information regarding seasons 33 and 34 of Survivor. The upcoming cycle of seasons will film in Fiji, with the 34th edition featuring returning players. Casting is currently underway; a round of finals took place this past weekend in Los Angeles. Below is a list of former players rumored to have attended finals.
UPDATE 05/31/16 – The Final S34 Cast Revealed.
Note: This is NOT the final cast. Between 30-40 people are invited to finals before CBS eventually cut down the short-list to a final cast of 18/20. But all of these players are in contention. We will add more as we hear.
Alexis Maxwell
Age: 24 | Season: Cagayan | Placement: 12th
Andrea Boehlke
Age: 26 | Season: Redemption Island, Caramoan | Placement: 5th, 7th
Aubry Bracco
Age: 29 | Season- Kaoh Rong | Placement- Runner-Up
Caleb Reynolds
Age: 28 | Season: Kaoh Rong | Placement: 15th (Medevac)
Carolyn Rivera
Age: 54 | Season: Worlds Apart | Placement: Co-Runner-Up
Chelsea Meissner
Age: 30 | Season: One World | Placement: 2nd Runner-Up
Cirie Fields
Age: 45 | Season: Panama, Micronesia, Heroes vs. Villains | Placement: 4th, 3rd, 17th
Danni Boatwright
Age: 40 | Season: Guatemala | Placement: Winner
Debbie Wanner
Age: 50 | Season: Kaoh Rong | Placement: 9th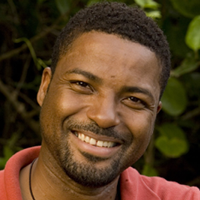 Earl Cole
Age: 44 | Season: Fiji | Placement: Winner
Hali Ford
Age: 26 | Season: Worlds Apart | Placement: 11th
Jeff Varner
Age: 50 | Season: Australian Outback, Cambodia | Placement: 10th, 17th
J.T. Thomas
Age: 31 | Season: Tocantins, Heroes vs. Villains | Placement: Winner, 10th
John Cody
Age: 32 | Season: Blood vs. Water | Placement: 13th
Jon Misch
Age: 28 | Season: San Juan Del Sur | Placement: 6th
Jonathan Penner
Age: 54 | Season: Cook Islands, Micronesia, Philippines | Placement: 7th, 15th (Medevac), 7th
LJ McKanas
Age: 37 | Season: Cagayan | Placement: 9th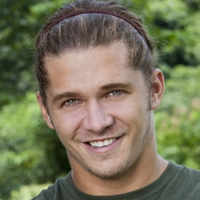 Malcolm Freberg
Age: 29 | Season: Philippines, Caramoan | Placement: 4th, 9th
Marty Piombo
Age: 54 | Season: Nicaragua | Placement: 11th
Mike Holloway
Age: 39 | Season: Worlds Apart | Placement: Winner
Monica Culpepper
Age: 45 | Season: One World, Blood vs. Water | Placement: 14th, Runner-Up
Natalie Anderson
Age: 29 | Season: San Juan Del Sur | Placement: Winner
Natalie Bolton
Age: 40 | Season: Micronesia | Placement: 4th
Ozzy Lusth
Age: 34 | Season: Cook Islands, Micronesia, South Pacific | Placement: Runner-Up, 9th, 4th
Peter Baggenstos
Age: 35 | Season: Kaoh Rong | Placement: 12th
Sabrina Thompson
Age: 38 | Season: One World | Placement: Runner-Up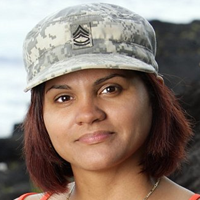 Sandra Diaz-Twine
Age: 41 | Season: Pearl Islands, Heroes vs. Villains | Placement: Winner, Winner
Sarah Lacina
Age: 32 | Season: Cagayan | Placement: 11th
Sophie Clarke
Age: 26 | Season: South Pacific | Placement: Winner
Tai Trang
Age: 52 | Season: Kaoh Rong | Placement: 2nd Runner-Up
Troyzan Robertson
Age: 54 | Season: One World | Placement: 8th
Tony Vlachos
Age: 42 | Season: Cagayan | Placement: Winner
---
Written by
---
More From Inside Survivor