Over the coming months, Inside Survivor is undertaking its biggest list ranking yet, as we count down the 100 best episodes of Survivor ever. As always with these kinds of lists, it's entirely subjective, and we're sure many fans will have different opinions. This is simply Inside Survivor's ranking. Join us each weekday for a new entry.
Season: Panama
Episode: "For Cod's Sake" (Episode 5)
Originally Aired: March 2, 2006
Get exclusive content and features by supporting Inside Survivor on Patreon.
OVERVIEW
Survivor: Panama is a gift of comedy and hilarious characters, and the season's fifth episode, "For Cod's Sake," is without a doubt one of the funniest Survivor episodes of all time. It's an episode that highlights all the best (and worst) of the brilliantly chaotic Casaya tribe, providing character-rich content and huge belly laughs along the way.
There are almost too many funny moments to list. But here are a few. Bruce Kanegai builds a zen rock garden instead of helping with the fire and is later annoyed when Courtney Marit takes up her yoga practice in it. Speaking of Courtney, she continues her back-and-forth bickering with Shane Powers, who tells her, "I'm not yelling at you! I'm yelling in general!" Cirie Fields has her first sushi experience: "I don't want to wake up with some… infection." Even the vanilla La Mina tribe provides humor as Austin Carty and Nick Stanbury suffer from gastrointestinal distress—way before Stephen Fishbach turned it into a hashtag in Cambodia.
All of that is before we even start talking about the man who is booted! Bobby "Bobdawg" Mason lives in the Survivor lore as one of the most underrated and underedited players in history. Sure, he doesn't make a massive impact in his five episodes in Panama, but digging beneath the edit reveals a whole lot more. Hiding under all of that macho gangsta bravado is a shrewd and savvy mind (he is a lawyer after all) with a quick wit that can cut down any fools standing in his way, an ability he puts to great use on his way out.
Things are going pretty well for Bobby at the beginning of this episode. He spends the Reward challenge chopping fish heads like nobody's business to secure his tribe a sweet reward of fish and wine, like some kind of Survivor Jesus. Although a storm extinguishes Casaya's fire, so they have to eat the fish raw. This reward win also leads to one of the best bro dates ever. Bobby and his pal Bruce enjoy a swell night of drinking wine in the Casa de Charmin (an outhouse bathroom won at a previous reward), unbeknownst to their other tribemates, which causes a problem, particularly with one alleged "poser."
Courtney isn't really about hoarding all of the wine; as a fire-dancing hippie, she's more into the sharing thing, so she decides to call out Bobby for his wine-capades the next morning. The ensuing fight is finally the moment where Bobdawg achieves peak almightiness and drops the hammer on Courtney. "I don't feel bad that I stole your wine," he says. "Like, I feel bad that I deprived them of wine. But I have no hard feelings whatsoever about the fact that you've been deprived of wine." Consider the mic fully dropped.
Unfortunately for Bobby, he was on the Casaya tribe, one of the most functionally dysfunctional tribes in Survivor history, and somebody's game was bound to collapse under all of that crazy at some point. In one of her first genuinely skilled and subtle plays, Cirie (who brilliantly describes her alliance as "some psychotic joke") leads fellow women Danielle "He's Not a Gentleman" DiLorenzo and Courtney in voting out Bobdawg, gaining the majority in a 3-2-1-1 vote.
In a tribe full of crazy, the player with the calmest demeanor and the sweetest smile prevails, resulting in the ouster of Mr. Bobdawgsta, capping off a wonderfully wacky episode with a perfectly executed blindside. Let's strike a King's Ransom pose in Bobdawg's honor.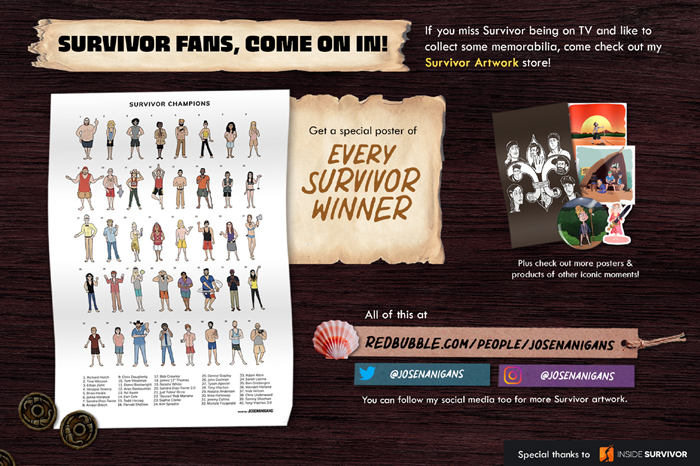 Check back tomorrow when we reveal which episode placed at number 64. You can check out the previous entries here.
---
Written by
---