Each week Inside Survivor contributor Rob Brodeur will be collecting various Survivor-related statistics and information based off the latest episode of Survivor 41.
Reward/Immunity Challenge – "Keep Digging"
Versions of this challenge were previously used in Africa and Gabon.

This is the first season to not be filmed in Africa to use this challenge.
The yellow team is the first yellow team/tribe to lose this challenge.

Boran won in Africa and Kota won in Gabon.

Both previous times this challenge was used, the season's winner was on the winning team.

Ethan in Africa.
Bob in Gabon.
Season/Merge
This is the first season since South Pacific without a tribe swap/switch/expansion.
The tribe color combination for this season is exactly the same as Edge of Extinction.

Blue, yellow, green pre-merge tribes.

Manu, Kama, and Lesu in Edge of Extinction.
Luvu, Yase, and Ua in Survivor 41.

Red merged tribes.

Vata in Edge of Extinction.
Unnamed merge tribe in Survivor 41.

This is the 5th season with a red merged tribe. The others are as follows:

Jacare in The Amazon.
Xhakum in Guatemala.
Libertad in Nicaragua.
Vata in Edge of Extinction.

There have been exactly one red merged tribe in every "decade" of Survivor.

Jacare in 1-10
Xhakum in 11-20
Libertad in 21-30
Vata in 31-40
Unnamed merge tribe in 41

This is the second season after Heroes vs. Healers vs. Hustlers to have 3 starting tribes remain intact until the merge.

Saboga was dissolved in All-Stars.
Matsing was dissolved in Philippines.
Luzon was dissolved in Cagayan.
Masaya was dissolved in Worlds Apart.
To Tang was dissolved in Kaoh Rong.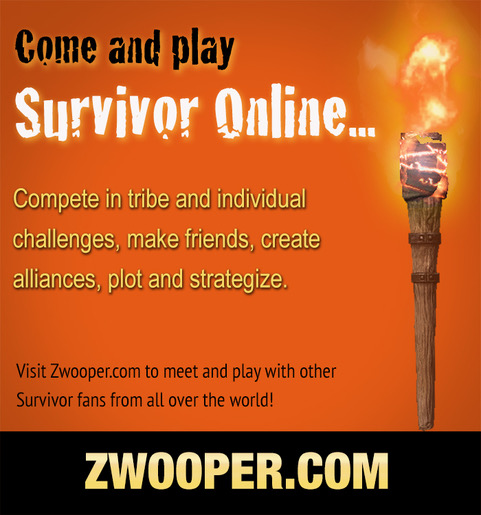 Advantage/Twists
This is the first time this merge twist happened.

A similar one happened in Fiji, where the merged tribe was split in half and the teams competed for immunity, sending only the losing team to tribal council.

Erika is the first person since Carl in David vs. Goliath to be sent to Exile.
Evvie is the only Yase member to be safe this episode
Heather is the only Luvu member to be on the non-safe portion of the merged tribe.

This is her first time losing an immunity challenge.

This week's "Game within a Game" rebus puzzle is a callback to Angelina's "Can I have your jacket?" quote from David vs. Goliath.
Tribal Council
This is the first non-finale episode where there wasn't a tribal council or elimination of some sort.

It's the second episode to end without an elimination after the Panama season finale "Call the Whambulance."

This is the fourth episode with a cliffhanger ending. The others are as follows:

"What the…? (Part 1)" in Pearl Islands.
"Call the Whambulance" in Panama.
"One of Us Is Going to Win the War" in Edge of Extinction.

This is the first episode that Ricard and Shan didn't attend tribal council since episode 2.

Episode 2 is the only episode that Ricard and Shan didn't attend tribal council during the pre-merge.
Confessionals
Liana and Shan had the highest number of confessionals this episode with 6.
Heather is the only person who didn't have a confessional this episode.

She's had 2 confessionals across 6 episodes.
She's only had a confessional in 2 episodes out of 6.

Shan has the highest confessional count so far this season with 36.

Her confessional total is the same as the number of confessionals in this episode.

Erika had more confessionals this episode than she did in episodes 1-5 combined.
Ricard, Sydney, Shan, and Tiffany have had at least 1 confessional in every episode so far.
Ratings
Episode Title
The episode title "Ready to Play Like a Lion" was said by Erika when talking about her time on Exile.
---
Written by