Survivor: Cambodia – Second Chance wrapped up filming on July 8 and the cast returned home to the US on July 9. We recently revealed the tribe colors and tribe names that will start the game on Season 31. Today, Inside Survivor can exclusively reveal the Survivor Second Chance tribe divisions. Below we have allocated each contestant to their respective tribe.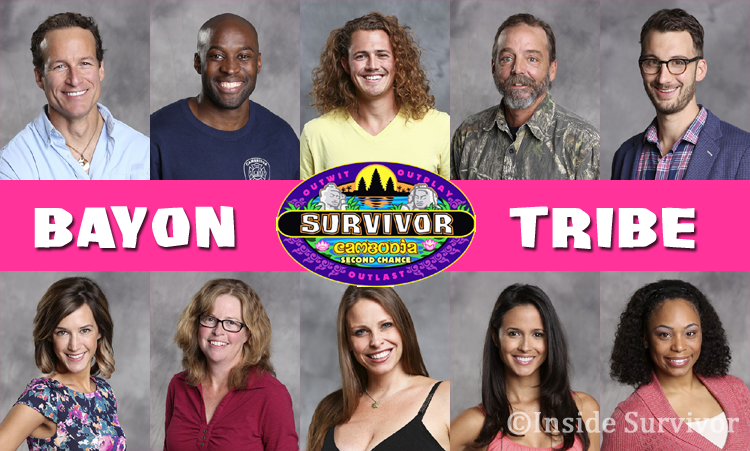 The Bayon tribe, who will wear pink/magenta, is comprised of – Andrew Savage, Jeremy Collins, Joe Anglim, Keith Nale, Stephen Fishbach, Ciera Eastin, Kass McQuillen, Kimmi Kappenberg, Monica Padilla, and Tasha Fox.

The Ta Keo tribe, who will wear green, is comprised of – Jeff Varner, Spencer Bledsoe, Terry Deitz, Vytas Baskauskas, Woo Hwang, Abi-Maria Gomes, Kelly Wiglesworth, Kelley Wentworth, Peih-Gee Law, and Shirin Oskooi.
Filming for Survivor: Cambodia – Second Chance took place on Koh Rong island between May-July and the conditions have been described as brutal. The season will air on CBS from September 23. Stick with Inside Survivor for all the latest news on Survivor Second Chance.
Can't wait until September? Check out our Survivor Second Chance interviews here and Second Chance Cast Retrospectives.
Photo Credit: Ant‫‬ via Compfight cc
---
Written by