SPOILER WARNING
Survivor: Cambodia – Second Chance aired its second episode last night when former Worlds Apart castaway Shirin Oskooi was voted out in a 5-4 vote. The preview for the next episode revealed that the two tribes, Bayon and Ta Keo, will soon be splitting into three tribes. This twist had previously been revealed when CBS officially released the yellow Angkor buff for sale. Inside Survivor were the first to exclusively reveal the original Survivor Second Chance tribe divisions and today we can reveal the brand new tribe divisions. Below we have allocated each contestant to their new tribe.
The Angkor tribe, who will wear yellow, is comprised of – Abi-Maria Gomes, Jeff Varner, Peih-Gee Law, Andrew Savage, Tasha Fox and Woo Hwang.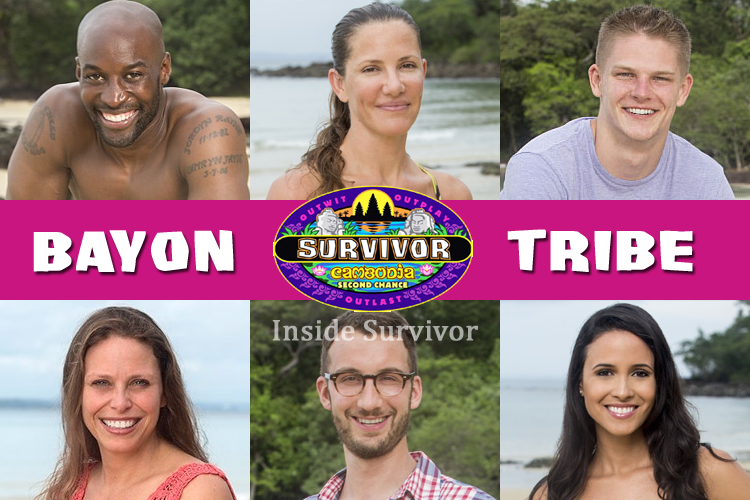 The new Bayon tribe, who will wear magenta, is comprised of – Jeremy Collins, Kelly Wiglesworth, Spencer Bledsoe, Kimmi Kappenberg, Stephen Fishbach and Monica Padilla.
The new Ta Keo tribe, who will wear green/turquoise, is comprised of – Ciera Eastin, Joe Anglim, Kass McQuillen, Keith Nale, Kelley Wentworth and Terry Deitz.
The third episode will air next Wednesday, October 7, on CBS.
---
Written by