In Nicole's first confessional of the season, she confidently stated that people would underestimate her, which she planned to use to her advantage. To her credit, she was completely right. Time and time again, Nicole was underestimated by her competitors, the audience, and even the host during a season full of strategists fighting to outdo one another. Just when hope seemed lost for her and her tied destiny partner, Vuna chose to overlook them to cannibalize themselves, something that she and Anela would become the sole beneficiaries of.
While their rivals were looking to pad their resumes at every turn, Nicole played to her strengths and bided her time. It turned out to be a strategy that quite literally paid off. Immunity Island was a season full of blindsides, but the biggest blindside was saved for the finale.
In a post-merge where the original Vuna members dominated the narrative, viewers were in for the shock of their lives with a Zamba final two. While most were banking on a Chappies win, we are left with an ending that perfectly defined the season in ways we never could have predicted. It was unexpected, it was exciting, and it was brilliant.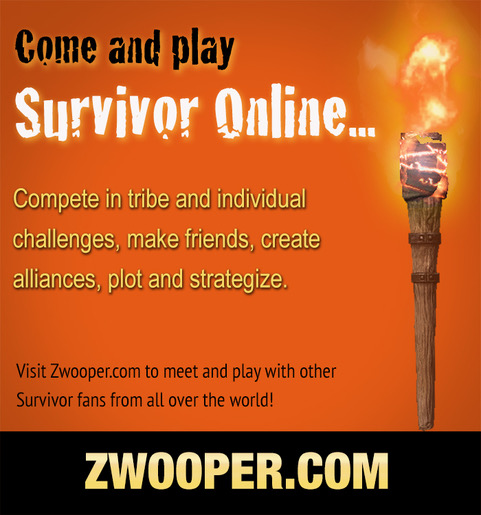 The Final Showdown
News of a final two is still fresh in everyone's minds, and a new hope has been instilled in Nicole and Anela. They've been playing the game alongside each other and were even paired together for Tied Destinies. They know that if one of them wins final immunity, they both do, because there's no way they're taking Chappies, the resident challenge beast and sole remaining Vuna member. They've overcome the 6-2 deficit together, and now the odds are finally in their favor right when it matters most.
With Tyson voted out due to not trusting Chappies' pitch, Chappies once again finds himself with his back against the wall. The final two reveal threw him for a curveball he never thought he'd have to face. This challenge makes all the difference between him winning the game or losing it all. Not just that, but he also wants to make history by winning the most individual immunity challenges in the series (six), which will happen if he wins this round.
The final immunity challenge is Hands on a Hard Idol, a classic that has been dearly missed. All of the emotions that can be felt during such a challenge can be found here as expected. The determination to outlast the competitors, the strength that they find with their families back home, and the disappointment when it doesn't pan out. It's all on full display here. Anela is the first to drop, right before the two-hour mark. Despite Chappies' best efforts, his body finally gave out after weeks of wear and tear.
With that, Nicole wins the final immunity challenge. More importantly, she decides who sits next to her at the Final Tribal Council. Although it seems to be a foregone conclusion that she's going to keep Anela, Chappies has one more trick up his sleeve in a last effort to save himself. He tells Nicole about his breakfast for Anesu, only he embellishes what she told him regarding Anela's winning chances. He lies about Nicole's chances of winning against Anela being very low due to his social game and public speaking skills, whereas the jury is not respecting Chappies' for stealing food.
A fair effort coming from Chappies, but in the end, it doesn't sway Nicole. Once Nicole won immunity, the chances of us having a Zamba final two was all but guaranteed. Despite Chappies' best efforts, his fate was sealed. Nicole cast the sole vote to oust him from the game, leaving Anela and Nicole as our final two of the season.
Love him or hate him, Chappies' antics were one of the most entertaining reoccurring storylines of the season. His decisions in the game (food-related or otherwise) were often so crazy that only he could pull them off, and more power to him for that. He accepted his loss with grace and grew so much during his time in the game. He fought for his safety until the bitter end, and this season is better for it.
Anela vs. Nicole
As much as I love an unexpected end, I'm not surprised to find that many were shocked by the reveal of the finalists, given that the edit has not highlighted either of them as serious contenders until recently. Even then, it was made clear on multiple occasions that they'd likely lose if they were next to any of the original Vuna players. But now, all of Vuna is gone, and their only remaining competition is one another.
Despite the fact that they have been playing close together for most of the game, the time has come for them to distinguish themselves from one another and from the jury.
As viewers, we have measured the season by Vuna's success. They were regularly the driving force behind the most paramount decisions, not just in the post-merge but throughout the entirety of the game. The original Vuna tribe members may receive a majority of the credit for Immunity Island's intriguing gameplay, but the endgame was defined by Zamba's determination to survive, as messy as that survival may have been.
The strengths and weaknesses of Anela's game can be summarized by the 'statements' given by Santoni and Shaun. When it was her time to speak, Santoni made it clear that she would never vote for Anela because of the round she was voted out, where his ego interfered with making a solid blindside foolproof by splitting the votes. On the other hand, Shaun praised Anela by highlighting the strength of his social game. Many of the jurors went out believing that Anela was with them, and his ability to fool others deserves some credit in its own right.
To be fair to Anela, despite the vote turn out, he had a lot of resume builders that he could have focused on without burning any bridges. He is tied with Santoni and Wardah for attending the most Tribals pre-merge and managed to be saved twice by way of Immunity Island, something no other player can claim. He didn't get everything right, but he nailed the little things that mattered the most, which he tells the jury was his philosophy for the game. For Anela, his fixation with building his resume would prove to be his downfall, but the overall quality of his pitch was admirable.
During the final immunity challenge, Anela encouraged Nicole to hold on by reminding her, "you have your own records to break." That, despite going up against certified challenge beast Chappies, and the rest of Vuna for that matter, Nicole needed to focus on her own goals and skillset to get her to the end. Anela's words stick with me because that quote defined this final two—and the eventual winner—more than anything else. Nicole's game may have been unconventional for what fans have come to expect, but no one can deny that she got to where she was on her own merit.
Nicole never claimed to be the mastermind of the season, but she was true to herself and what she brought to the game. She never pretended to be anything more or less than who she was, even in a show all about manipulation. This argument might not work for some seasons, but it was the perfect case to make to this jury. She knew she'd be underestimated and reveled in the chance to have fun while the other players were busy taking each other out.
Most importantly, she won two crucial immunity challenges that secured not only her place in the game but also Anela's. The Tied Destinies immunity win assured that Renier and Amy would go over their fellow Zamba members, and the final three challenge put all the power into her hands. It doesn't matter that she didn't break a record for challenge wins. She broke her own record, and that's a winning move in this case.
We Have a Winner!
Both players gave fairly convincing cases in their final pitch. Anela emphasized his social game and the skills he learned from being a coach that kept him safe on multiple occasions. Nicole reminded the jury that she's the reason this is the final two, and she got here by forging her own unique path. In the end, the jury overwhelmingly agreed with Nicole, and all but Shaun voted for her to win. So, by a vote of 8-1, Nicole Wilmans is the Sole Survivor of Immunity Island and the first woman to win the title in over ten years.
The reunion gave us a chance to catch up with most of the players while we waited to find out the winner and fan favorite. The trip down memory lane is always a refreshing experience for me, but for this season, it was a reminder of just how strong this cast was. Immunity Island as a twist was effective in the best way, giving safety and advantages to players that would normally be early boots. The twists were unique but not overpowering, and regardless of how you feel about the Tied Destinies twist, having a pair finish the season together is the perfect way to bring it all together.
Of course, a season is only as good as its cast, no matter how well-executed the twists may be. This cast was exceptionally brilliant, both in their strategy and their hilarity. Jason, Pinty, Mike, Paul, Thoriso, Carla, Dino, and Qiean, thank you for being a part of the Survivor season and helping to start the game on a high note. Your time may have been short, but it still left a positive impression on all of us. You each had a story to tell, and it was a delight to see the dynamics that you were a part of.
Marisha, Shaun, Renier, Amy, Anesu, Wardah, Santoni, Kiran, and Tyson, thank you for one of the most exciting post-merge games we ever had in Survivor history. You all had highs, and you all had lows, but that comes with the often-discounted emotional toll that the game brings on its contenders. The season wouldn't have been the same without you.
Finally, to the final three, what a wild ride it has been on the Wild Coast! To Chappies, the challenge beast and newly-appointed Fan Favorite, thank you for always keeping things interesting. Nothing you did was ordinary, and that's what made it so much fun. To Anela, my original winner pick, you gave your competition and the viewers a run for their money. Your game fluctuated all over the place, but you ended on a high note.
And, lastly, to Nicole, congratulations on breaking your own records. You gave us the final curveball of the game in the best way. The Sole Survivor title was well-earned and true to this wonderfully dynamic season.
Thank you all for being a part of this amazing journey on the Wild Coast!
---
Written by