This week we're going to be posting end-of-year lists to highlight the best, funniest, and most shocking moments of Survivor in 2018. The Inside Survivor team separately nominated four choices in each category (six in the Best Character categories). We then tallied those votes to determine the final four nominations for each of those categories.
To vote on the previous categories click here.
Here are our six nominations for Best International Character of Survivor in 2018. This included Survivor New Zealand, Survivor South Africa and Australian Survivor. Readers can vote below for their favorite.
Disclaimer: The following article contains spoilers for the international seasons.
Werner Joubert (7 nominations)
Survivor: South Africa – Philippines
From the moment in the season premiere that saw him eat an Idol clue in order to make sure it never fell into the wrong hands, Werner was a character to watch. Little did we expect that such antics would give way to one of the most dominant and creative players Survivor has seen. Werner used effortless relatability and sound superfan knowledge to command the game in a season that was unpredictable at every turn. By the merge, Werner seemed unstoppable as he drove the bus of his majority alliance, playing Idols and navigating the social game with ease. It culminated in a flawless move at Final Five, using his remaining Idol to save the blindsided Jeanne and turn the vote around on an unsuspecting Katinka. The quick demise that followed – as Jeanne turned Werner's ride-or-die Tom against him and later eliminated him from the Jury – was a shocking development given the narrative suggesting a Werner victory, but it stands that the pastor who came to play stood out in a competitive year for memorable international characters.
Lisa Stanger (5 nominations)
Survivor: New Zealand – Thailand

International Survivor in 2018 was full of bombastic cartoon characters, but Lisa was the calm to the storm. An introverted librarian and a superfan so committed that she wore an RHAP shirt to her reunion, Lisa entered the game claiming only to be there for the Survivor experience. However, she played up this innocent front to conceal a savvy, calculating and ruthless game that saw her bide her time before executing a brilliant 3-2-1 vote against one of her closest allies Matt (with an Idol in his pocket) that also required convincing Matt's school buddy Dave to flip against him. The slower pace of Survivor New Zealand allowed for a multi-dimensional portrayal of Lisa as she grappled with how to position herself to win, and her satisfying victory as the knowledgeable fan over the recruit-iest of recruits in Tess proved that the bias against strategic older women in Survivor wasn't a stone-cut rule. Tick!
Benji Wilson (5 nominations)
Australian Survivor – Champions vs. Contenders

It wasn't until Episode 7 that Benji even received a confessional, but you'd be forgiven for thinking otherwise by the time he topped the confessional count by the end of the season. A polarising character and an aggressive player, Benji's braggadocios (and often repetitive) musings about kings, queens and godfathers left the audience either celebrating his willingness to upturn what threatened to be an old-school Pagonging or alternately repulsed by his over-confidence and poor table manners when it came to that infamous plate of nachos. His shining moment came when he managed to achieve the impossible and call an audible during an Idol play at Tribal Council, convincing Sharn not to play her Idol on the biggest threat Mat – who also happened to have an Idol that went unplayed despite Benji's intervention. While eliminating Mat saw Benji sent home with an Idol in his pocket at the very next Tribal, his raucous gameplay helped shake up the season and continue the Wilson family legacy set by his sister Anneliese the season prior.
Shonee Fairfax (4 nominations)
Australian Survivor – Champions vs. Contenders
Australian Survivor seems to be developing the trope of the young, underestimated blonde with a dry wit and surprising game savvy who falls just shy of the half-million. This year, Shonee became the early Yass Queen for her sardonic, straight-faced confessionals and her inseparable partnership with her soulmate Fenella – in what would eventually be canonised as "Shonella." However, all of her fish-out-of-water observations, dry complaints about her tribemates and disarmingly silly obsessions for her "margies" concealed a powerful social game that helped her control most of the pre-swap game and launch her into a deep post-merge run. Shonee set herself apart as a player willing to make new alliances to advance herself, and risk big moves, as evidenced by her ultimately unsuccessful gamble on a shocking 2-1-1 vote at the Final Four. In Episode 1, her chyron denoted her merely as a "Pro Skater's Wife," but by the end of the season, Shonee had established herself as one of the brightest, best and most entertaining characters of the year.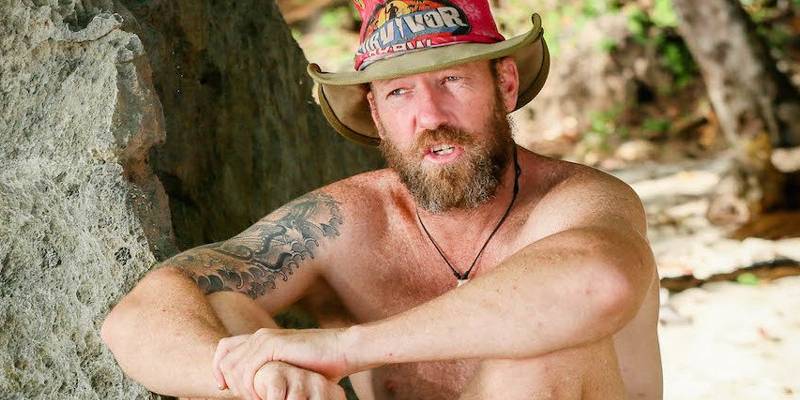 Tom Swartz (4 nominations)
Survivor: South Africa – Philippines
Tom was… something else, and I'll happily endorse the suggestion that his victory on Survivor South Africa has blown open the idea of a "winner's edit." The adventure guide was brash, boorish and argumentative – his verbal tussles with Palesa, Chane and PK over even the littlest (white) deals could alone fill the pantheon of great Survivor fights. Yet Tom was a far more complex character, highlighted for his vulnerability and desire for validation and acceptance, as well as his silly sense of humour that reached its zenith with his awkward dances in the final episodes. Even Tom's strategy was fascinating: his role in swaying the Final Five vote onto Katinka was an under-reported story, his critical move to betray his number one ally Werner so that he could open up the door for his own success was jaw-dropping, and his superb performance at Final Tribal was a great closer. Tom was a winner portrayed not in black-and-white, not even in greyscale, but in vibrant Technicolor – it was nuanced, it was awkward, it was hilarious, it was real – and it was perfectly unexpected.
Shane Gould (3 nominations)
Australian Survivor – Champions vs. Contenders
First things first, don't f*** with Shane Gould! In its Champions vs. Contenders season, Shane was easily one of the biggest champs of them all as a verifiable Australian icon due to her record-breaking Olympic achievements. Yet at 62-years-old, few would have suspected that she had more records to set as she became the oldest player ever to find an Idol – and beat out Bob Crowley as the eldest Sole Survivor in history. Shane may not have been the greatest Survivor player of all time, but she made up for it with gumption in her gameplay and a kooky character that impossible to ignore. Her glee in discovering the sneaky side to Survivor was joyful, and her run of one-liners that ran the gamut of lovable grump to self-deprecating granny made her an instant favourite – and a fantastically unexpected victor.
Honorable Mentions: JT Muirhead (Survivor New Zealand), Brian "Grubby" Lake (Australian Survivor), Palesa Tau (Survivor South Africa), Sharn Coombes (Australian Survivor), Matt Hancock (Survivor New Zealand), Jeanne Michel (Survivor South Africa), Mat Rogers (Australian Survivor).

The poll closes Tuesday January 1 2018.
Check back on Wednesday when we will reveal the winners for each category.
---
Written by