The forty-first edition of Survivor will finally land on our screens this fall and with it comes 18 brand new castaways who will battle it out for the title of Sole Survivor and the $1 million prize. The new season, which will simply be titled Survivor 41, is expected to premiere on CBS in late September.
As previously reported by Inside Survivor, the upcoming season, which lasted for a shortened 26 days, will be divided into three tribes of six. Today, we can reveal a first look at the tribe divisions.
Check out the tribes below and let us know your thoughts in the comments.
The Luvu tribe, which will wear blue, is made up of Retired NFL player Danny McCray, Shift Manager/Medical Scribe Deshawn Radden, Sales Manager Naseer Muttalif, Communications Professional Erika Casupanan, Artist Heather Aldret, and Law Student Sydney Segal. The word "luvu" in Fijian means "flood."
The Yase tribe, which will wear yellow, is made up of Researcher PhD Student Evvie Jagoda, Business Student Liana Wallace, Teacher Tiffany Seely, Neurosurgeon David Voce, Cyber Security Professional Eric Abraham, and Computer Science Student Xander Hastings. The word "yase" in Fijian means "lightning."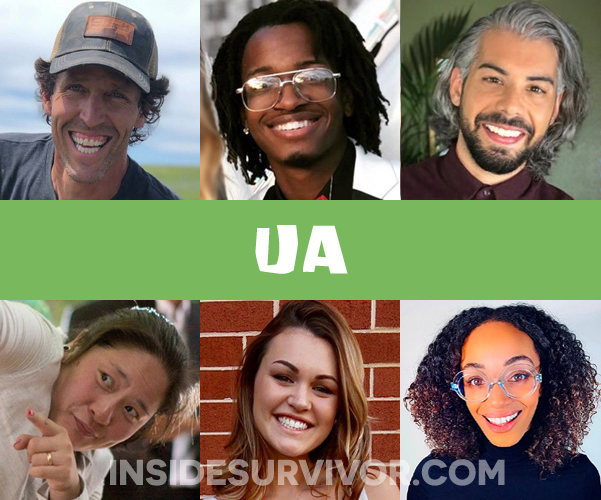 The Ua tribe, which will wear green, is made up of Cattle Rancher Brad Reese, Student Jairus Robinson, Flight Attendant Ricard Foyé, Grocery Store Worker Genie Robin-Chen, Mechanical Engineering Student Sara Wilson, and Pastor/Comedian Shantel Smith. The word "ua" in Fijian means "wave / tidal wave."
Earlier this week, the official Survivor Instagram account unveiled the new logo for the upcoming season (which you can see below). As you can see, the season has no title or tagline, with the emphasis instead being put on the number.
Stay tuned to Inside Survivor for more info in the coming weeks or subscribe to our Patreon for all the latest rumors and speculation.
---
Written by