As previously revealed on Inside Survivor, the upcoming forty-first season of Survivor recently wrapped up filming in Fiji's Mamanuca Islands and will feature 18 new castaways divided into three tribes. The season lasted 26 days.
According to Inside Survivor sources, season 41 will simply be referred to as Survivor 41, ushering in a new era for the show as it begins its third decade on the air. This means there is no subtitle attached to the season relating to a theme or a location. The number of the season is essentially the title.
As recently announced at the ViacomCBS Upfronts, Survivor 41 will air this fall on Wednesday nights at 8 PM. An exact premiere date was not given, but Survivor traditionally launches in September.
Below are all 18 of the RUMORED new cast members for Season 41.
Brad Reese
49 · DOUGLAS, WY · RANCHER
Danny McCray
33 · HOUSTON, TX · RETIRED NFL PLAYER
Deshawn Radden
26 · PHOENIX, AZ · SHIFT MANAGER/MEDICAL SCRIBE
David Voce
34 · NASHVILLE, TN · DOCTOR
Eric Abraham
50 · SAN ANTONIO, TX · CYBER SECURITY PROFESSIONAL
Erika Casupanan
32 · TORONTO, ON · COMMUNICATIONS PROFESSIONAL
Evvie Jagoda
28 · SOMERVILLE, MA · RESEARCHER PHD STUDENT
Genie Robin-Chen
46 · PORTLAND, OR · GROCERY STORE WORKER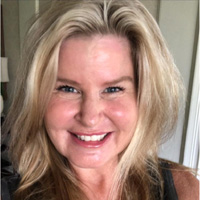 Heather Aldret
52 · CHARLESTON, SC · ARTIST
Jairus Robinson
20 · OKLAHOMA CITY, OK · STUDENT
Liana Wallace
20 · EVANSTON, IL · BUSINESS STUDENT
Naseer Muttalif
36 · MILPITAS, CA · SALES MANAGER
Ricard Foyé
31 · BELLINGHAM, WA · FLIGHT ATTENDANT
Sara Wilson
23 · SHERMAN OAKS, CA · MECHANICAL ENGINEERING STUDENT
Shantel Smith
34 · TORONTO, ON · PASTOR/COMEDIAN
Sydney Segal
26 · BEVERLY HILLS, CA · LAW STUDENT/LEGAL INTERN
Tiffany Seely
47 · PLAINVIEW, NY · TEACHER
Xander Hastings
20 · JACKSONVILLE, FL · COMPUTER SCIENCE STUDENT
Stay tuned to Inside Survivor over the coming weeks for further updates. Or subscribe to our Patreon for all the latest rumors and speculation.
---
Written by