CBS has announced its upcoming fall schedule, including the premiere of the highly anticipated Survivor 41, which will premiere on Wednesday, September 22 at 8:00 PM with a two-hour episode. The show will move to its regular Wednesday 8-9 PM time period from September 29.
While we don't yet know if the two-hour premiere will be one feature length episode or two regular length episodes back-to-back, given recent history, it stands to reason it is two separate episodes. The Winners At War premiere, which aired in early 2020, was a considered a single episode, however, it still featured two separate Tribal Councils and eliminations.
Survivor has been on hiatus for well over a year due to the COVID-19 pandemic forcing production to shut down back in March 2020. After various setbacks and delayed restarts, the show was eventually able to get back up and running earlier this year. The production crew returned to Fiji and filmed two seasons back-to-back.
As previously reported on Inside Survivor, the upcoming Survivor 41 (and Survivor 42) will be shorter in length than past seasons, lasting just 26 days. There is also no theme or location title for the season, it will simply be referred to as Survivor 41.
Get exclusive content and features by supporting Inside Survivor on Patreon.
Survivor 41 will feature 18 brand new castaways divided into three tribes. While CBS has yet to officially announce the cast, Inside Survivor revealed the new castaways earlier this year.
Check out the full CBS fall schedule below:
SUNDAY, SEPT. 12
7:30 pm 60 Minutes Season 54
SATURDAY, SEPT. 18
10 pm 48 Hours Season 35
SUNDAY, SEPT. 19
8 pm Emmys
MONDAY, SEPT. 20
8 pm The Neighborhood Season 4
8:30 pm Bob Hearts Abishola Season 3
9 pm NCIS Season 19 (new time slot!)
10 pm NCIS: HAWAI'I series premiere
TUESDAY, SEPT. 21
8 pm FBI Season 4
9 pm FBI: Most Wanted Season 3 (special time)
10 pm FBI: INTERNATIONAL series premiere (special time)
WEDNESDAY, SEPT. 22
8 pm Survivor Season 41 (two hours)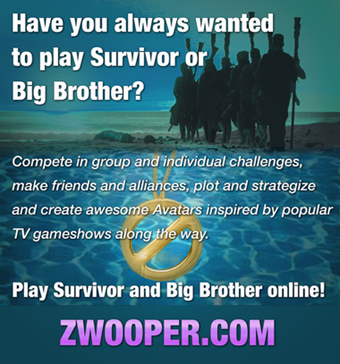 SUNDAY, SEPT. 26
7 pm 60 Minutes (regular time slot premiere)
TUESDAY, SEPT. 28
9 pm FBI: INTERNATIONAL (regular time slot premiere)
10 pm: FBI: Most Wanted (regular time slot premiere)
WEDNESDAY, SEPT. 29
9 pm Big Brother (live season finale)
FRIDAY, OCT. 1
8 pm S.W.A.T. Season 5 premiere
9 pm Magnum P.I. Season 4 premiere
10 pm Blue Bloods Season 12 premiere
WEDNESDAY, OCT. 6
9 pm Tough as Nails Season 3 premiere
10 pm CSI: VEGAS series premiere
THURSDAY, OCT. 7
8 pm Young Sheldon Season 5
8:30 pm United States of Al Season 2
9 pm GHOSTS series premiere
9:30 pm B Positive Season 2
10 pm Bull Season 6 (new time slot)
SUNDAY, OCT. 10
8 pm The Equalizer Season 2
9 pm NCIS: Los Angeles Season 13
10 pm SEAL Team Season 5 (new time slot)
FRIDAY, OCT. 22
8 pm THE ACTIVIST series premiere
(S.W.A.T. returns Dec. 3)
Stay tuned to Inside Survivor for more info in the coming weeks or subscribe to our Patreon for all the latest rumors and speculation.
---
Written by