Survivor 41 is only a couple of months away, and the show's host and executive producer, Jeff Probst, has promised not just a brand new game but the toughest season yet.
The Emmy winning host took to Instagram to share some insights into the upcoming season. "I just wanted to check in and let you know that Survivor 41 was tough… for the players," he said in the video. "Think about it; we had an entire year where we weren't shooting, so all we had was time to think. And that's a dangerous thing."
Survivor production in Fiji shut down in March 2020 due to the coronavirus pandemic and couldn't get back up and running again until earlier this year. With strict COVID-19 safety protocols in place, the crew returned to Fiji in March 2021 to film two seasons back-to-back.
"It led to us creating a new game that is much more dangerous," Probst continued. "You could refer to it as Survivor 2.0. You could call it the dawn of a new era, which it is. You could refer to Survivor 41 by saying 'drop the 4, keep the 1' because this is a brand new game. All of these are true."
View this post on Instagram
Inside Survivor previously reported that Survivor 41 will see significant format changes, including a shortened length, dropping from the usual 39 days to 26. The season will also forgo a theme or location title, instead being referred to simply as Survivor 41.
"But here's the best way to think of this new version of Survivor," Probst added. "Survivor 41 is like the monster in a horror movie, and if you're a player, it's coming for you. So either you devour the monster, or the monster will devour you."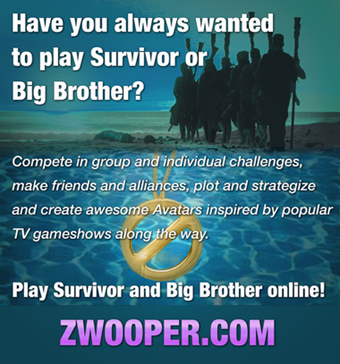 It's safe to say that Survivor 41 will be upping the stakes in terms of extremeness. For those that are members of the Inside Survivor Patreon, you will know that we previously reported that the challenges in season 41 are expected to be far more demanding and brutal than ever before.
The rewards next season are also said to be minimal compared to recent seasons (gone are the feasts and banquets of the past). Even basic necessities like flint will be hard to come by, with tribes having to give up their flint every time they lose a challenge. A big theme of the season is expected to be "everything comes at a price" (though this is not tied to fire tokens, which are not a part of the season).
Survivor 41 premieres Wednesday, September 22 at 8 PM on CBS.
Stay tuned to Inside Survivor for more info in the coming weeks or subscribe to our Patreon for all the latest rumors and speculation.
---
Written by