Australian Survivor is revving up for its second season on Channel Ten and to get us in the mood they have announced the first eight Aussies who will be competing on the upcoming season. The show will once again take place in Samoa and will feature 24 castaways battling it out over 55 days for a shot at $500,000 and the title of Sole Survivor.
The eight new castaways include a model who finished as runner-up on the Naomi Campbell-hosted The Face in 2014, a former special operations commander, an escape room owner, and a lime farmer.
Get to know these new faces a little better below.
AIMEE STANTON, 23, PLUMBER, VICTORIA
Aimee is a plumber from Victoria who says that people often mistake her for being a beauty therapist. "I think most people will underestimate me," she tells The Herald Sun. "They will think, who is this sheila? She doesn't have a chance, she has no idea. But I'm down for a challenge, I will go in there with everything I've got." She says she prepared for Australian Survivor by walking to Canberra back in January.
JOAN CABALLERO, ESCAPE ROOM OWNER, 29, NEW SOUTH WALES

Joan is an Escape Room Owner from New South Wales who describes becoming a mother at 16 as a time when "something changed her life and made her a stronger person." Her son, Jose, is now 13 and is one of Australia's top gymnastics prospects. She says that her friends would describe her as over talkative and that is something she hopes to tone down in the game. Speaking to The Herald Sun, Joan says, "I'm going to embrace everything that is going to happen. This is a once in a lifetime opportunity, something that I don't ever foresee happening again. For me this is it. I want to take it all in, and appreciate everything."
JARRED SANG, PHOTOGRAPHER, 29, WESTERN AUSTRALIA

Jarred is a Photographer from Western Australia who says British singer Passenger, who he met busking in Perth, is one of his major clients. His work as a photographer has allowed him to travel all over the world. "All my friends and family are used to me popping up and doing random things," he tells The Herald Sun. "I think they will be very excited for me. I think they will be thinking, what kind of characters will come out on screen?"
LOCKLAN "LOCKY" GILBERT, ADVENTURE GUIDE, 27, WESTERN AUSTRALIA

Locklan runs an Adventure Company in Western Australia but also has a background playing American football in Europe. Speaking to The Herald Sun, he says he is excited about the physical aspect of Australian Survivor. "I come from a sporting background, I can't remember the last time I had been a month without sport. So the challenges and everything else excites me."
MARK HERLAAR, LIME FARMER, 51, QUEENSLAND
Mark runs a lime farm just outside Toowoomba and describes himself as a family man. He has a son and a daughter, 27 and 25, who help him run the business which he started after nearly losing everything when a previous business went broke after the failure of the Rudd and Gillard government insulation program. He tells The Herald Sun that he hopes to play a strong social game on Australian Survivor. "I will be your best mate, your confidant, that's how I am in life. But I understand this is a game, and I've got to make sacrifices."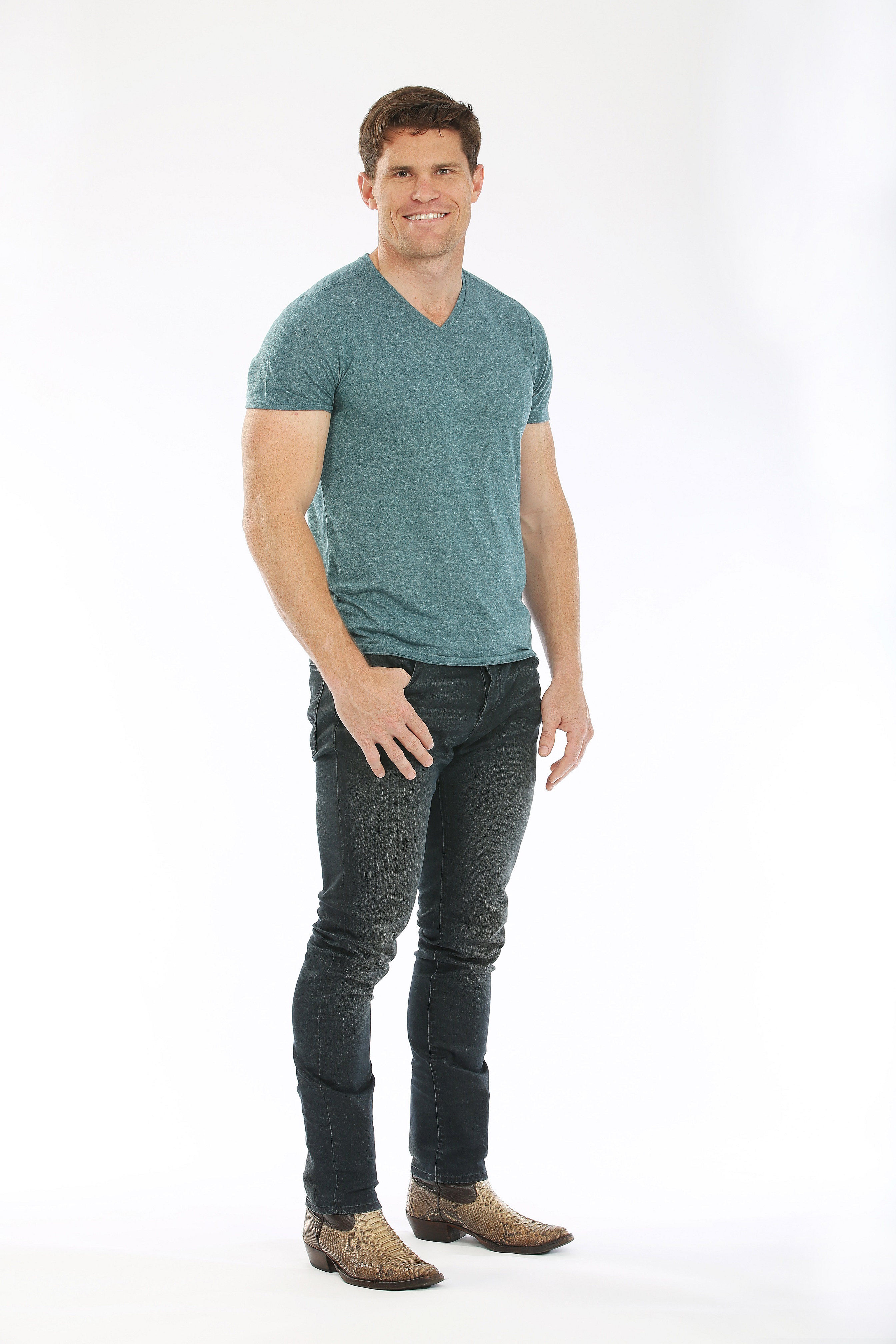 MARK WALES, FORMER SPECIAL OPERATIONS COMMANDER, 37, WESTERN AUSTRALIA

Mark is a former SAS soldier who served in the Australian Army for a number of years, including tours to Afghanistan. Since leaving the Army, he moved to New York City where he launched a fledgling fashion business. He tells The Herald Sun that he hopes the skills he has learned over the years will help him in Samoa. "I think all my skills will come together nicely, to pull off a win."
PETER CONTE, DIGITAL ADVERTISING PRODUCER, 22, NEW SOUTH WALES

Peter is a Digital Advertising Producer from New South Wales and is one of the youngest players on the season. He tells The Herald Sun that he thinks people will underestimate him in the game. "I can come across as ditzy and vibrant, so I don't think people will see me as a threat. I think a big thing for me will be to form emotional connections with people, before going into strategy."
SARAH TILLEKE, 22, MODEL, WESTERN AUSTRALIA

Sarah is a model from Western Australia who finished as runner-up on reality show The Face, hosted by Naomi Campbell. She tells The Herald Sun that she is a student of the game of Survivor. "I know manipulation is part of Survivor, but I'm excited about that." She also said that she planned to train hard before heading out to Samoa, but instead went on a cruise with her family.
Watch a sneak peek of the new season:
Australian Survivor Season 2 is currently filming in Samoa and is scheduled to premiere on Channel Ten later this year. Stick with Inside Survivor over the coming months for more information.
---
Written by