Over the coming months, Inside Survivor is undertaking its biggest list ranking yet, as we count down the 100 best episodes of Survivor ever. As always with these kinds of lists, it's entirely subjective, and we're sure many fans will have different opinions. This is simply Inside Survivor's ranking. Join us each weekday for a new entry.
Season: Palau
Episode: "Neanderthal Man" (Episode 8)
Original Air Date: April 7, 2005
Get exclusive content and features by supporting Inside Survivor on Patreon.
OVERVIEW
Survivor: Palau is an acquired taste, and I say that as a huge fan of the 39 days of Tom Westman's complete dominance. For newer fans of Survivor, who are used to the pendulum swings of blindsides and "game-changing" advantages, Palau is definitely a slower-paced season. But what makes Palau so special is that it is unprecedented—and its historic nature stems from this episode.
To say that Palau is a lopsided season would be a massive understatement. While we've seen dominant tribes throughout Survivor history, none have been so consistently impressive as the Koror tribe, who send their opponents, Ulong, to eight consecutive pre-merge Tribal Councils, whittling down the competition one castaway at a time. The utter decimation of Ulong is the story of the pre-merge, and it culminates here, with just two Ulong tribe members remaining: Bobby Jon Drinkard and Stephenie LaGrossa.
The episode opens with Bobby Jon and Stephenie returning to their lonely and quiet camp, disappointed in their continuing challenge losses but still optimistic that they can win the next one. However, on-brand for Ulong, that optimism is short-lived as they're beaten in a balut eating Reward challenge by the dynamic duo of Ian Rosenberger and Tom. After serving the Ulong tribe (if you can call it that) another devastating challenge loss, Koror wins 55-gallons of freshwater, but it's not all smiles, as chaos breaks out at both camps.
Koror struggles with having too many resources—too much water that they can't decide whether to use it for showering or drinking. Tom insists on using the newly won shower for drinking purposes only, which not everyone on the tribe agrees with. The grass is always greener on the other side, though, as, back at Ulong, Bobby Jon has a complete breakdown after losing to Tom repeatedly. He makes weird noises at coconuts, disregards any form of hygiene, and debates over "snot-rockets" (I can't explain it, you just have to watch it). Bobby Jon's behavior even starts to worry Stephenie.
There is more false-held optimism for Ulong at the Immunity challenge, which is closely run but ends in the same result: defeat. Now what? Never before had a tribe being whittled down to just two members. Bobby Jon and Stephenie soon deduce that they will have to face-off in a challenge against one another to determine who survives. At Tribal, Jeff Probst asks Bobby Jon what the key to survival is in this game, and, in short, Bobby replies, "fire." And that's precisely what it comes down to. For the first time in Survivor history, there will be a fire-making challenge at Tribal to determine who stays and who goes.
It's shocking, emotional, and extremely tense, as Bobby Jon and Stephenie, bonded through their shared adversity, are forced to compete against one another. And it's a close competition, but, as the tale goes, Stephenie, the one less confident in her fire-making ability, pulls out the win. Bobby Jon is eliminated, and Stephenie becomes the first and only person ever to be the sole survivor of their own tribe, cementing her legacy as a Survivor icon in the process. Stephenie might not be the best player ever, and her arrogance hurt her reputation somewhat in Guatemala, but her perseverance here makes her a true Survivor hero.
Putting aside the challenges and the strategies, before anything else, Survivor is a mental game. Over the years, there have been many castaways that have completely lost it, quit, given up, some of them in far better situations than the Ulong tribe found itself in. But this episode highlights two players with the grit and determination to keep going, no matter how dire the circumstances. It shows us the fundamental principle of mental fortitude, of having to outlast before you can even think of outwitting.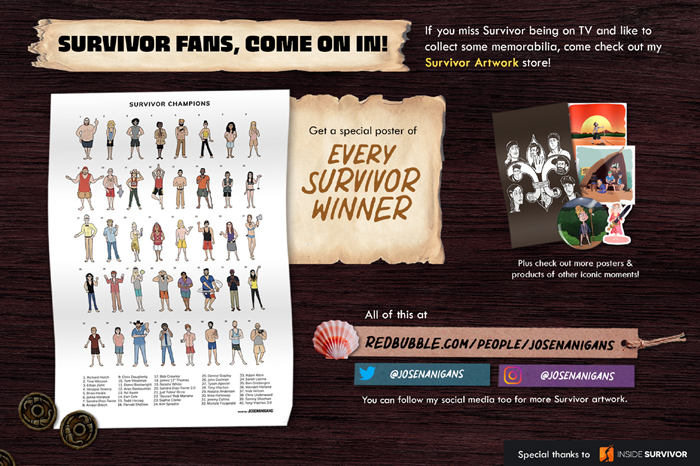 Check back tomorrow when we reveal which episode placed at number 54. You can check out the previous entries here.
---
Written by