Over the coming months, Inside Survivor is undertaking its biggest list ranking yet, as we count down the 100 best episodes of Survivor ever. As always with these kinds of lists, it's entirely subjective, and we're sure many fans will have different opinions. This is simply Inside Survivor's ranking. Join us each weekday for a new entry.
Season: Kaoh Rong
Episode: "I'm Not Here to Make Good Friends" (Episode 10)
Original Air Date: April 20, 2016

Get exclusive content and features by supporting Inside Survivor on Patreon.
OVERVIEW
When this episode first aired back in 2016, I quickly declared it "one of the all-time greats," and almost five years later, I still stand by that statement. "I'm Not Here To Make Good Friends" is another example of Kaoh Rong's character-focused storytelling. It's an episode that deals a lethal blow to the season's biggest villains in the juiciest way possible, delivering one of the most feelgood Tribal Council moments ever.
Following the blindside elimination of Nick Maiorano at the first merge vote, Kyle Jason and Scot Pollard returned to camp and reacted like petulant children. This bothersome Brawn duo spent the next few days bitching and bullying their way around the island, sabotaging camp life and just being all around jackasses. It was clear the edit wanted us to know that yes, "these are the bad guys."
Scot and Jason's despicable behavior is bolstered by the fact that they still hold significant power in the game, despite not having the numbers in their favor. This is due to their possession of the super-powered combo idol (which can be played after the votes are read)—one half of which is owned by Jason and the other half belonging to the duo's reluctant ally Tai Trang. They feel like they can get away with murder because they have an ace card up their sleeve.
However, when we get to this episode, Jason, Scot, and Tai stop sabotaging the camp and try instead to gain allies, perhaps realizing that relying on an idol alone can only get them so far. Scot apologizes to Aubry Bracco and attempts to get her on board with voting out Cydney Gillon. Aubry shows resistance, as she does later when Julia Sokolowski suggests a plan to flush Tai's idol. For Aubry, she'd much rather work with Tai and Cydney than against them.
After Aubry's reluctance to join the Cydney plan, Scot and Jason decide the best idea is to just get rid of Aubry. Tai tries telling them that they can work with Aubry as he has a good relationship with her. But instead of seeing Tai's relationship with Aubry as an advantage, they view it as further reason to vote her out. This becomes a crucial moment in the episode and the season as a whole. Tai does not feel valued by his allies, and it puts him at a crossroads.
With their attempts to gain new allies proving fruitless, the trio resorts back to their idol Hail Mary. After Jason wins the Immunity challenge in an intense showdown with Aubry (which includes awkward dancing and spitting), he gives his idol to Scot, while forming a plan with Tai to play the Super Idol at Tribal. It looks like the villains are going to get their way.
Then, in steps Aubry, who, with a combination of emotional intelligence and social manipulation, is able to sway Tai into voting with herself, Cydney, and Joe Del Campo. It's a beautiful, old-school move that doesn't require any over-the-top flashiness. It's just a heartfelt conversation between two humans mixed up in this crazy game. Tai's dilemma between playing with his head or his heart makes for riveting television.
At Tribal Council, the votes for Scot come in as expected, and as the former NBA star looks to Tai for his half of the idol, the world seems to freeze. The camera pans back and forth between the faces of Scot, Tai, and Jason. There is a lot of confusion, not just amongst Scot and Jason, but also Michele Fitzgerald and Julia, who had voted for Tai in their "idol flush" plan.
"You're not doing it?" Scot asks, finally breaking the uncomfortable silence. "No," Tai replies matter-of-factly, "sorry." It's an instant classic Tribal moment that leaves Scot and the viewing audience with only one word to say: "Wow." And the whole thing is made even better by the fact that Scot leaves the game with Jason's idol in his pocket.
It's always a joy to see a villain get their comeuppance and Scot's downfall here is pretty much a perfect Survivor moment. There have been plenty of memorable idol plays throughout Survivor history, but this is certainly the most drama over an idol NOT being played.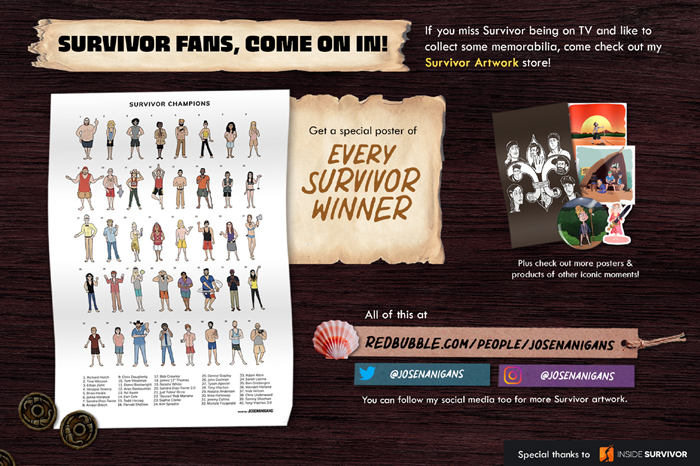 Check back tomorrow when we reveal which episode placed at number 36. You can check out the previous entries here.
---
Written by