Earlier this year, CBS announced a new Challenge-centric slate of programming. These new shows are slated to air all around the world and will culminate in The Challenge: Global Championship. The new shows also won't be using MTV talent. Instead, they'll be bringing in Challengers from other shows in those regions. For The Challenge: USA, that means stars from The Amazing Race, Big Brother, Love Island, and, most importantly for this article, Survivor will be making their way onto a screen near you via CBS and Paramount Plus on July 6.
While most Survivor fans will recognize most of the alumni that have made their way onto the cast, it's important to note that The Challenge is a very different beast from the show that Jeff Probst and Mark Burnett built. We'll dig into it deeper as we go through each contestant, but the short version is that it's much more physical, and the rules of the game can flip at the drop of a hat. With that in mind, let's take a look at each Survivor coming to The Challenge: USA and assess their chances for success.
Get exclusive content and features by supporting Inside Survivor on Patreon.
Ben Driebergen
The winner of Survivor: Heroes vs. Healers vs. Hustlers, unfortunately, won't have any idols to save him (unless production adds them at the last minute, of course). That said, Ben showed an aptitude for playing within a strong alliance his last time out on Survivor: Winners at War. That could be important heading into his first Challenge stint.
When you look at the breakdown of this cast, you'll likely notice that nine of the 28 players come from Big Brother, with six coming from Big Brother 23 alone. That's an easy early target for the rest of the house. If Ben can replicate his Winner's at War game and get in good with his fellow Survivors, he could last quite a while. That said, he might struggle with more physical eliminations and could easily lose to someone like ex-athletes Xavier Prather or Melvin Holland Jr. Ben seems like one of those middle-of-the-road Challengers like Dustin Zito or Cohutta Grindstaff.
Danny McCray
Speaking of former athletes, Danny has the tools to go far in The Challenge. Not only is he a beast, but his easy-going attitude will make him someone most of the cast will want to keep around. We would assume this first season of the show won't be quite as dramatic as the main show, but it'll definitely be a step up from what Survivor fans are used to in that department.
Danny has a great chance to be the CT Tamburello of this season. If you haven't been keeping up with The Challenge, Uncle CT is someone who wins all the time but is almost never targeted. Whether it's because players are scared of seeing him in an elimination, or they just like hanging out with a goofy dad, it's been working well for CT for years now. Danny has that same upside.
Desi Williams
When you look through this cast, there don't seem to be many women who can match up with Desi physically. Obviously, we won't know for sure until she finds herself down in the sand, but it'd be tough to pick against her if she is called down to The Proving Grounds or whatever TJ Lavin and crew decide to call the elimination pit this season.
Outside of that, Desi is a bit hard to place. It's been a bit since we've seen her play, and most of the other Survivors probably have more impressive strategic games. However, if she gets into a majority alliance and can ride her physical strength to the end, Desi has a great shot to win this thing. Because her strategic game is a little more unknown than the other Survivors, we're getting Nia Moore on All Stars 3 vibes from Desi.
Domenick Abbate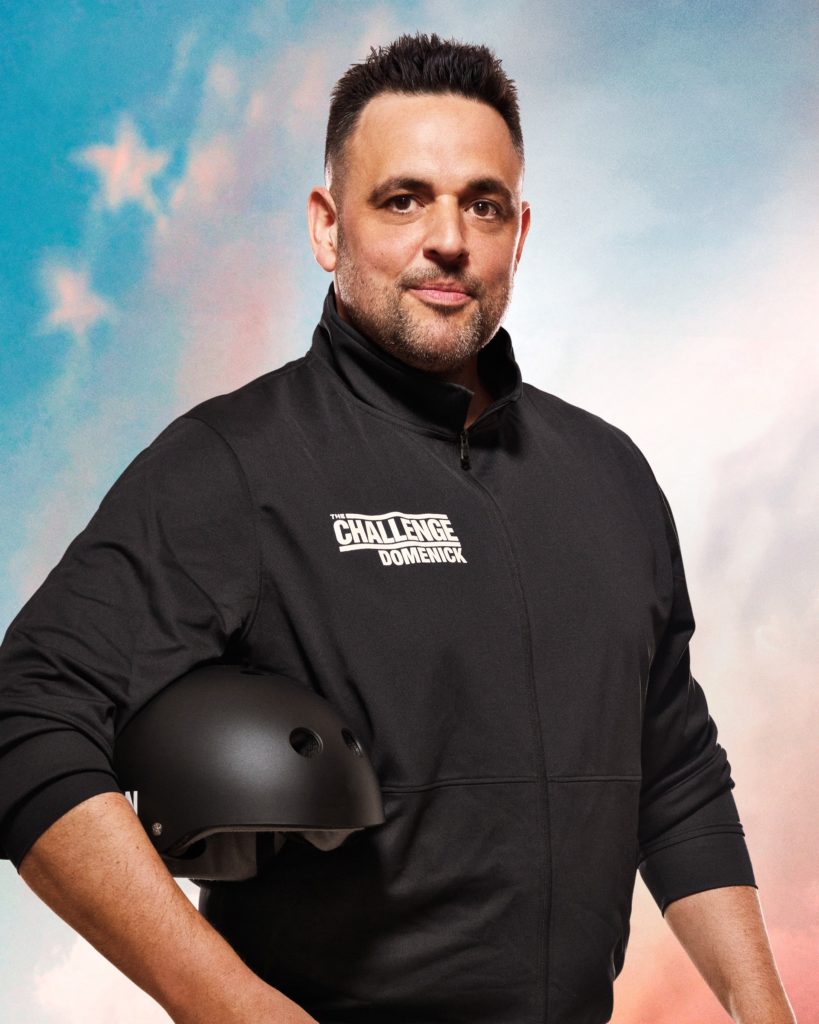 Is anyone targeting Domenick in this game? Probably not. He's 43 years old and likely won't be seen as a physical threat. Sure, he won three immunities on Ghost Island, but this is a completely different animal. The only way he's seeing an elimination is if someone needs a layup or the rules of the game force the worst-performing daily competitor into elimination automatically.
If neither of those happens, Domenick will probably make it to The Final. Can he win the thing? Again, we wouldn't bet on it, given how good of shape some of these other players are in. That's not to knock Domenick. He looks great for 43, but The Challenge is usually not an elder statesmen's game. Unless that elder statesman happens to be CT. The Challenge fans should think of Mark Long without the rippling muscles when they see Domenick.
Sarah Lacina
Let's get this out of the way right up front: Lacina is absolutely a threat to win this game. Over her three Survivor seasons, she has proven herself to be a strategic and social threat. In a game where tight alliances can run things, she could easily rally the troops (remember, she's been on a season with several of the other Survivor players already) and dominate the early game.
On top of that, she's also been an above-average competitor in Survivor, and The Challenge might suit her background even more. Sarah is a police officer who's known to do quite a bit of Crossfit. The more physical-based challenges could play right into her hands. She is absolutely someone to have on your radar. It's tough to pick a good comparison for Sarah, but you might see Sarah Rice upside if things go her way.
Shan Smith
Shan has obviously proven herself to be a social and strategic threat. In fact, she might be one of the more strategic players on this season. However, we're not sure if The Challenge will suit her.
Nothing against Shan, but she's not one of the more physically imposing players on this season. Some of the stronger players could see that and call down into elimination. Of course, if she's lucky, it'll be a puzzle challenge, where she could destroy some of the other competitors. We just don't see Shan taking many players out in a Hall Brawl. Again, there's not a perfect comparison for Shan, but maybe someone like Amanda Garcia, who's always been better at the mental game than the physical side of things.
Tasha Fox
Tasha from Survivor: Cagayan would absolutely be a threat to win this game. She was a monster in challenges back then and brought a solid strategic game as well. Our hangup here is that she's now 45 years old. Again, age is just a number, but it could come into play against younger competitors.
In our eyes, we're seeing some Aneesa Ferreira in Tasha. Someone who players won't want to go up against in an elimination but might struggle in a Final where endurance really comes into play. That doesn't mean she can't do it. We're just not as confident in her chances as some of the other women on this season.
Tyson Apostol
Fans of Tyson probably aren't going to want to hear this, but Tyson might have the highest variance of anyone on this season. If things fall his way and he can stay out of elimination, he has to be one of the odds-on favorites to win on the men's side. On the other hand, is Tyson going to win something like Hall Brawl, Pole Wrestle, or Balls In?
Look, Tyson is built for Survivor-style challenges. He's lean, has great balance, and has exceptional endurance. That makes him a credible Final threat, but in the eliminations where bulk comes in handy, he has a disadvantage. If you're looking to past Challengers to compare him to, we'd look at players like Paula Meronek, Ashley Mitchell, or potentially Jordan Wiseley. All of them are probably winning a Final if they get there, but everyone wants to make sure that doesn't happen.
Most of these Survivors have a decent shot of winning The Challenge: USA and not just because this game can be even wilder than Survivor. They're all great strategic and social players who could really make some noise if they can stay together for a few weeks and take out the Big Brother and Amazing Race players. That said, our picks to do the best are Danny McCray for the men and Desi Williams for the women.
---
Written by