Ikabula tribe member Michaela Bradshaw has become the seventh castaway to be voted out of Survivor: Millennials vs. Gen X.
The 25-year-old vacation salesperson from Fort Worth, TX was eliminated in the biggest blindside of the season so far. Michaela has been instrumental in the challenge wins of her tribes, both on the former Millennials tribe and the new Ikabula tribe – even in this episode, Michaela was able to snatch a reward win when it looked like the Ikabula tribe was out of it. However, her intensity and intelligence were seen as a threat to Jay, who despite trusting her at the moment, knew she'd be trouble at the merge, and when Ikabula lost their first immunity challenge, he took his chance to take her out.
Despite former Gen Xers Bret and Sunday seeming like the obvious boots, Jay hatched a plan with Will to vote out Michaela, using the votes of the old Gen Xers. At tribal council, Michaela was blindsided 4-2.
Michaela received four votes from Bret, Jay, Sunday, and Will. Bret received two votes from Hannah and Michaela.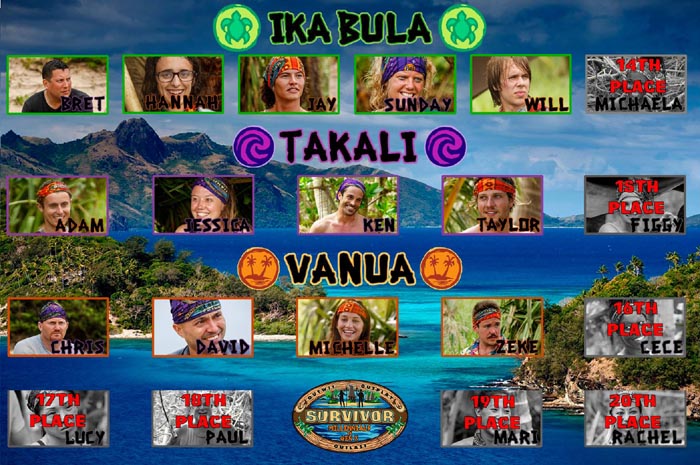 ---
Written by