This week we're going to be posting end-of-year lists to highlight the best, funniest, and most shocking moments of Survivor in 2018. The Inside Survivor team separately nominated four choices in each category (six in the Best Character categories). We then tallied those votes to determine the final four nominations for each of those categories.
To vote on the previous categories click here.
Here are our six nominations for Best Character of Survivor in 2018. This is just for the two U.S. seasons, the Best International Character nominations will be posted later in the week. Readers can vote below for their favorite.
Christian Hubicki (13 nominations)
Survivor: David vs. Goliath

Christian is the latest addition to the long lineage of Survivor "nerds" and arguably the best version of that archetype. Nicknamed "Big Bang Theory" on Day 1, this super intelligent Robotics Scientist, with his stuttered speech and algorithm analysis, did seem like a character dreamed up in a TV sitcom's writer's room. But the Christian we saw across the season was not a one-note stereotype. Unlike nerds of Survivor past, Christian's story was not one of self-deprecation or social isolation, he came across as an utterly charming individual, completely confident in who he was, and therefore a threat because of those things. Whether he was playing in the sand with Gabby, bro-ing out with the Brochachos, or regaling Jeff Probst with sandwich recipes, Christian put his unique stamp on everything he touched.
Angelina Keeley (12 nominations)
Survivor: David vs. Goliath
In the season premiere of David vs. Goliath, Angelina told us she was going to be "a force to be reckoned with" and for 39-days she gave the cyclones of Fiji a run for their money. By the third episode, the determined Financial Consultant was using her "powers of persuasion" to sway the vote, taking out a potential threat in Jeremy. A couple of episodes later, she was putting on an Oscar-worthy performance in order to gain a jacket. When you think of this season's most memorable moments, many of them feature Angelina. The awkward hilarity of jacket-gate. Begging Dan for his idol. The repeated mentions of the rice negotiation. The 100ft cliff-scaling idol search. Angelina was the kind of Survivor villain you love-to-hate and entertaining from start to finish.
Natalie Cole (10 nominations)
Survivor: David vs. Goliath
Speaking of forces of nature, Natalie Cole was the star of the David vs. Goliath pre-merge. The oldest woman on the season, Natalie cannonballed into the game with a no-nonsense attitude and a take-no-prisoners approach to her fellow tribemates. Her clash with Jeremy in the third episode was uneasy, but also funny, and at times, surprisingly meaningful, particularly their conversation about race. And, for all the praise Angelina gets for jacket-gate, the moment wouldn't have been half as memorable without Natalie, who delivered the most unintentionally funny line of the season: "We're not talking about a person, we're talking about a person wearing a jacket that I needed." Perhaps an entire season of Ms. Natalie would have been overkill, but for five episodes, she was just what we needed
Domenick Abbate (9 nominations)
Survivor: Ghost Island

As the runner-up of Ghost Island, Domenick brought a compelling mix of blue-collar brashness and impressive gameplay to a season that overall lacked in personality. He wasn't afraid to make himself heard, as demonstrated in the opening moments of the season when he raised his hand and questioned the decision-makers of the first challenge. His back-and-forth battle with Chris Noble was the main story of the pre-merge, and his relationship with Wendell took center stage post-merge. He provided moments of humor, especially in his friendly rivalry with Wendell (and let's not forget the long "tea-sip"). But he could also be guilty of showboating and unnecessarily aggressive gameplay, which perhaps cost him a winning vote in the end. However, what cannot be denied is that Dom gave his beating heart to the game.
Chris Noble (8 nominations)
Survivor: Ghost Island

The one and only Chris Noble was a stand-out star of Ghost Island. A "suave" male model who enjoyed one-upping his tribemates and spitting "sick bars" at any given opportunity. However, while he had the douchey self-delusion of a Drew Christy, that's not ALL his character had to offer. There was emotional pathos to Chris Noble; a man not afraid to share his insecurities and vulnerabilities, and that made his character far more endearing than the usual arrogant buffoon. His aforementioned feud with Dom led to a highly memorable merge episode which saw The Noble One crash and burn in spectacular fashion. Chris Noble may have fallen hard, but at least the audience was the "benefishrury" of his highly-entertaining brand of self-absorption.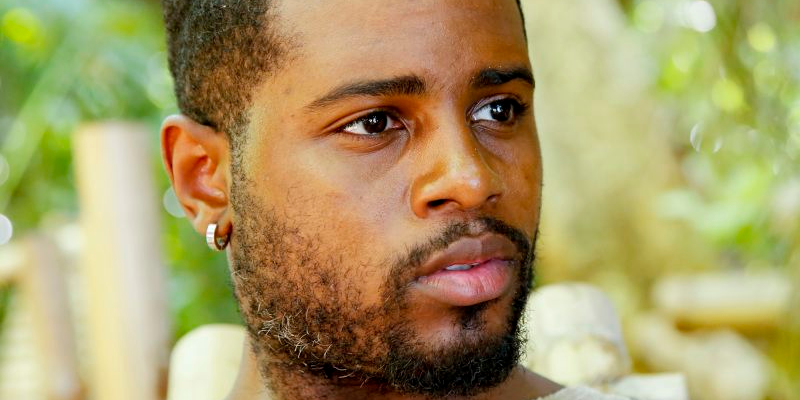 Davie Rickenbacker (8 nominations)
Survivor: David vs. Goliath
Davie is without a doubt one of the most fun-loving and genuine castaways to play the game of Survivor. He always looked like he was having the time of his life out there on the island, even when he found himself blindsided at Tribal Council. The self-described "blerd" surprised himself as he became the "Davie Crockett" of Fiji, catching octopus, finding idols, and winning challenges. He was a player who fought hard and was willing to take risks – his idol play on Christian was a bold move which shifted the momentum of the game. Davie wasn't even meant to be on David vs. Goliath, he was called in as a last-minute replacement, but he sure made the most of his opportunity, cherishing every single moment he had in the game.
Honorable Mentions: Gabby Pascuzzi (Survivor: David vs. Goliath), Alec Merlino (Survivor: David vs. Goliath), Donathan Hurley (Survivor: Ghost Island), Michael Yerger (Survivor: Ghost Island), Jacob Derwin (Survivor: Ghost Island).

The poll closes Tuesday, January 1 2019.
Check back tomorrow when we will reveal the nominations for Best Alliance.
---
Written by