Inside Survivor and PlanetBuff are excited to reveal the winners of the 1st Annual Survivor Buff® Contest! Yes, that means we are adding this as a yearly event that will occur each fall to coincide with the September Survivor Season!
After days, and many hours of deliberations… and some heated arguments, we are proud to release the 2015 Winner!
Congratulations to our Grand Prize Winner Silvio Bherg Sallum for his unique interpretation of the voting process at Tribal Council! Here is what Silvio had to say about his photo:
"This was taken during a work break when I was dream teaming for Survivor Gabon! It was the best experience ever and this picture was a must for a dream team super fan!"
But there were many other photos that impressed us too and these runners-up will also be receiving prizes. Below are the 2nd – 9th place winners:
Those are all our prize winners but we also have some honorable mentions: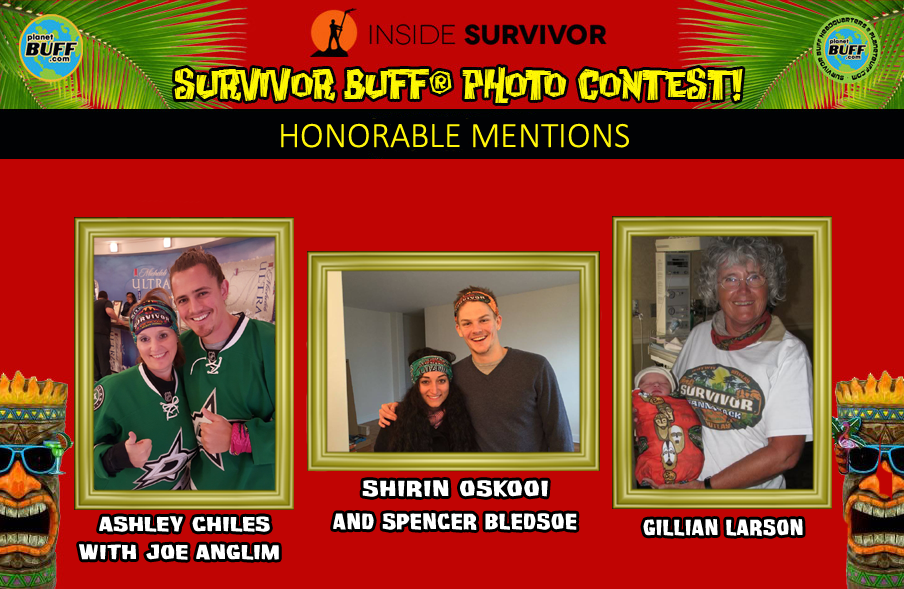 This decision process was difficult as we received over 70 entries from all 4 corners of our planet! Each entry showed the love, enthusiasm, joy, freedom of expression that the television show Survivor reflects! Thank you to each of you for your participation in this year's inaugural event.
Contest winners…please send your shipping address to: [email protected]. Write in the subject: 2015 Photo Contest Winner. All prizes will be mailed via USPS no later than December 31st. For a list of prizes, please click here.
Thank you again! This has been so much fun and we can't wait until October 2016 to announce the 2nd Annual Photo Contest event. Start getting your photos ready now!
Happy holidays to all Survivor Fans around our great planet! You all are so very special!
from Scott at PlanetBuff.com.
Photo Credit: jeffgunn via Compfight cc
---
Written by