With the season premiere of Survivor 42 almost upon us, the Inside Survivor team got together to draft its teams and assess the new crop of castaways about to battle it out for the $1 million prize and the title of Sole Survivor.
Taking part in this season's draft are:
Alexandra & Gus Schlanbusch: Married couple Ali and Gust currently write the weekly Hot or Not feature, where they analyze the players and bicker about each other's picks.
Stephanie Lauw: Steph writes the weekly Next Time On Survivor feature.
Christine Pallon: Christine is a regular Insider Survivor contributor and writes the Island Round-Up feature with Gia.
Gia Worthy: Gia is also a regular Inside Survivor contributor and writes the Island Round-Up feature with Christine.
Rob Brodeur: Rob is our resident Stats man.
Martin Holmes: Inside Survivor owner and Edit Bay writer.
Taking turns in a snake draft, decided by random draw, the contributors picked their winner candidates, big characters and personal favorites to assemble their teams. Read on to hear their first impressions and predictions for each castaway…
Get exclusive content and features by supporting Inside Survivor on Patreon.
TEAM STEPH
FIRST PICK
HAI GIANG
Hai had me at "I hate when people wear shoes in my house" in his pre-season press. You just know he's tough; he's hustled hard to get to where he is in life. This endurance and determination can translate well on Survivor when things don't go your way. The 29-year-old data scientist shares his impressive achievements while also crediting the efforts of his family, striking me as a down-to-earth and hardworking dude.
He has the head knowledge of Survivor, giving a solid analysis of Aubry's game while parsing her understanding of tribe dynamics on her seasons. He likens his game to hers, emphasising his confidence in navigating social relationships. Overall, I think Hai can pass off as unassuming and non-threatening despite his savviness for the game. I'm excited to watch him play!
SECOND PICK
ZACH WURTENBERGER
At 22 years old, Zach is one of the youngest on the Survivor 42 cast. He's definitely very brainy and has the book smarts of an extremely accomplished student. Typically, it's a red flag for me when people list academic performances as their top achievements. However, I have slightly more confidence than usual with Zach as he has extracurricular experiences, citing sketch writing and debate competitions.
I'm certain he's cast as the "student of the game" superfan that probably knows Survivor inside out—he's already breaking down game strategy and analysing boot orders in his pre-season press. The success rate isn't high for this archetype, though. I think Zach's biggest hurdle would be applying the knowledge he has in a timely manner that is accessible to the rest of his tribe.
THIRD PICK
JONATHAN YOUNG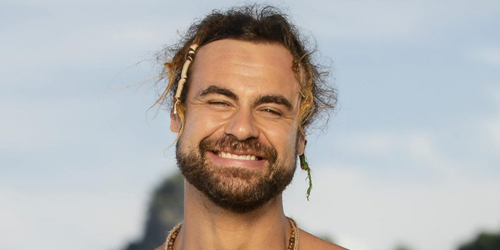 Jonathan clearly has the strength and athleticism for challenges. He knows this too, and he shares extensively about it—working out is one of his favourite hobbies, he's a record holder for most pull-ups while carrying 100 pounds, and he lists Ozzy as the past Survivor player he will play the game most like.
This archetype is part of a typical cast every season, and most players should know by now the threat of a physical player. It's almost guaranteed that someone will float the idea of getting Jonathan out before the merge before he goes on an individual immunity run. There's no hiding from this, so we'll just have to see if he can circumvent this ready tendency on Survivor. The 29-year-old does seem aware of this phenomenon and probably recognises how physical players fare in past seasons. All in all, he seems like an approachable, funny, chatty guy. I think he can use his charisma to form some solid bonds that'll take him through the game despite being a clear challenge threat.
TEAM GIA
FIRST PICK
MARYANNE OKETCH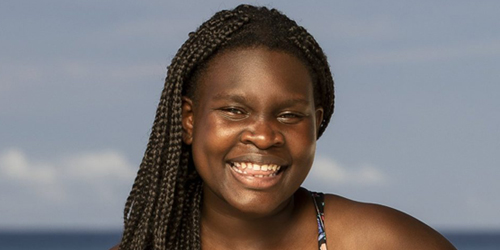 Maryanne seems to be nothing short of an absolute delight. She was shown a few times in the first trailer we saw for Survivor 42, and I've been rooting for her ever since. Of course, she wants to win the game, but she also wants to show the world that a "super weird kid" like herself can succeed without changing who you are. As someone that started watching the show when David vs. Goliath was airing, she's relatively new to Survivor, but I'd say she's a certified superfan now that she's gone back and watched almost every other episode.
She also seems to be incredibly aware of her strengths and weaknesses, and this type of honesty can be crucial in a game about out-maneuvering the competition. Plus, she made sure to give a shout-out to Queen Vecepia when talking about the Survivor players that she's most like. Obviously, I have to go with her as my winner pick.
SECOND PICK
SWATI GOEL
At age 19, Swati enters the game as the youngest of the season. This could be a disadvantage for many players, but this Ivy League student just might have what it takes to overcome any negative perceptions. She came into Survivor just days after finishing her initial training for the Army National Guard, an experience that has her more than prepared for the elements out in Fiji.
In a nutshell, Swati seems to have all of the qualifications to do well in Survivor. She's clearly physically and mentally capable of excelling in some of the most excruciating parts of the game. My worry for her is that her fellow competitors will see her as too much of a threat at some point or another, especially if she makes her accomplishments known. Still, I'm excited to see where her strengths take her in the game.
THIRD PICK
LYDIA MEREDITH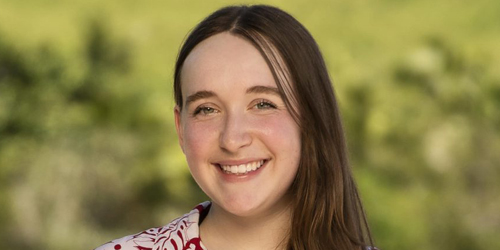 Lydia wants to play Survivor as everyone's little sister, and by the look of all her pre-game press, I think this will come naturally for her. She's a fun-loving superfan, and her easy-going personality has the potential to lead her competition astray. She knows what it takes to win it all, but I wonder if she'll be able to put this knowledge into practice.
One of the three words she used to describe herself was "loyal," a trait that has been the downfall of many players before her. Of course, loyalty is not a bad trait to have in real life, but it always sets off my internal alarm when someone chooses to use it in their Survivor bio. She also wants to play like Tom Westman and Cirie Fields, two players that are very difficult to emulate. No matter how long she's there, I have no doubt she will bring us entertainment. Now let's see if she can bring home the win.
TEAM MARTIN
FIRST PICK
OMAR ZAHEER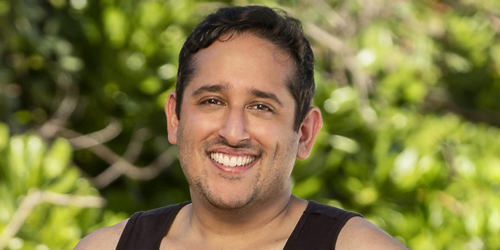 I was drawn to Omar from the moment I saw him in the teaser trailer geeking out with his tribemate Maryanne. It gave me big nerdy, Canadian power couple vibes… and I'm here for it! Omar gives off a very friendly, welcoming vibe that I think will disarm his fellow tribemates. Plus, the players he wants to emulate (Cirie, Tyson, Cesternino, Natalie A) are all solid choices.
As he points out in his Parade interview, he has to deal with people going through all different emotional states in his job as a veterinarian. That requires a delicate balancing act of being caring and compassionate but also logical and forthright in delivering potentially devastating news. Those traits should serve Omar well in handling the various personalities and their changing emotions while in the game.
Plus, who doesn't like animals?! Omar's occupation alone should make people gravitate towards him, especially with tribemates like Jackson, who outright says in his bio that he's "a big softy when it comes to animals." It's an excellent way to bond and build trust with allies. And it's also a perfect way to mask Omar's more strategic and cunning side—what he describes as the owl strategy. Watching Omar play Survivor should be a hoot!
SECOND PICK
MARYA SHERRON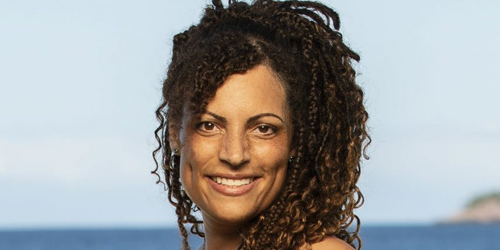 Marya is coming into Survivor on the back of a personal tragedy, losing her brother to COVID in 2020. With that in mind, her reasons for being on Survivor are more than just wanting to win the money. She is here for the journey, the adventure, to push herself and learn more about who she is at the core. I feel like Marya is someone who will soak up every moment of the experience, and watching those kinds of players thrive is always exciting.
I also think this mindset will bode well for Marya in the game. Her openness for the adventure should give her a go-with-the-flow attitude, meaning that she will take the highs and lows of Survivor in her stride. It also means people are less likely to see her as a threat, as she doesn't seem like a super gamer type. As in, she will focus more on building social relationships than making strategic plans just for the sake of it. And, as she points out herself, she isn't imposing physically, so people will perhaps underestimate her competitiveness.
The potential worry is that the hardships of the game combined with the recent personal tragedy might become too much. Survivor can push a person to their limits, and while that is something Marya is hoping to get out of the experience, it also might take her mind off the game. Hopefully that doesn't happen and she can find a perfect balance between embracing the adventure and playing the game.
THIRD PICK
DANIEL STRUNK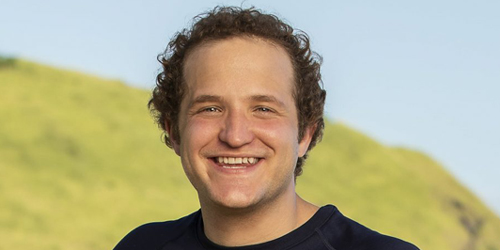 Daniel is undoubtedly one of the biggest superfans on the cast, which can go one of two ways. He could be the next Adam Klein (who he was the alternate for on Survivor 33), where he translates that enthusiasm for the show into a winning game. Or he could be the next Jacob Derwin, where his Survivor dream quickly becomes a waking nightmare as his worst fears begin to take over.
I hope Daniel can be more of the Adam, but it will all depend on how he navigates the target that will likely be thrust upon him. He says one of his strategies is to come off as "goofy, not sneaky," even growing his hair out to give the impression of the zany comic relief. It's a solid idea in theory, but, as he says himself, it's not easy to pull off. Survivor works in archetypes, and Daniel fits the mold of the smart and sneaky superfan, we know it, he knows it, and therefore, his fellow players will know it. So trying to fight that image might be more trouble than it's worth.
What lands in Daniel's favor, however, is his past experiences. Having battled leukemia as a child, Daniel has suffered through pain and fear and had the strength to face that head-on. Having that resolve should give him an armor to take the punches Survivor throws his way. So even if Daniel's plans fall apart, I would hope he doesn't give in to the fear and paranoia and instead can handle the consequences and learn to adapt.
TEAM ROB
FIRST PICK
DREA WHEELER
Drea being my first pick was a no-brainer. Listening to her interviews and reading her bio, I just get all-around good vibes from her. Maybe it's because she's exactly three days older than me, so we have that late-August Virgo baby kinship, and I can relate to her relatively cool, calm, and collected demeanor. It could be that she's the first Quebecois contestant on Survivor (peep my French last name). Or maybe it's because she said that a player she relates to is Kelley Wentworth, which also speaks to me.
Whatever it is, I'm more than happy to have Drea be my #1 draft pick for Survivor 42. She's a fitness consultant, so we know she won't be a slouch in challenges, and she has a great even-keeled personality that I think will make her a huge asset in the early game. I also see a lot of strategic potential in her, which is a must for the fast-paced gameplay of current Survivor seasons. I could easily see her go very deep in the game and even make it to the end and possibly win! I'm very excited to see how Drea plays this season.
SECOND PICK
JACKSON FOX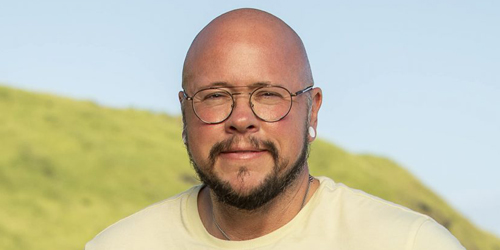 Jackson was my second pick because he made a huge impression on me in the pre-game press. He's not a man of many words, but I think he's got a lot of life experience that will benefit him in the game. He might be the oldest member of the Taku tribe, but you wouldn't really know it just by looking at him. He seems physically fit (he cites weightlifting as one of his favorite hobbies) and also gives off that southern charm that often makes people gravitate towards someone on Survivor.
He states that he'll play his game most like Elaine from Island of the Idols, and I can very much see that happening. Jackson will be a massive help in the tribal challenges and should stick around for a very long time. However, that charming personality could spell trouble if his tribemates think that it's an automatic ticket to the end/winning the game.
THIRD PICK
LINDSAY DOLASHEWICH
I'm not as high on Lindsay as I was with my first two picks, but I think she's going to be a solid member of my fantasy team. Listening to her RHAP interview, she was giving me big-time Stephenie LaGrossa energy, which could be a good thing or a bad thing. If she's able to focus that energy, it could make her a force to be reckoned with in challenges (Stephenie in Palau). If that energy causes her to be too excitable and take charge, then she could be an early out (Stephenie in Heroes vs. Villains).
She's got the physical abilities to do very well in challenges and will definitely be able to help around camp. So, I do think that she has what it takes to do well in the game as long as she's able to channel that excitable energy into something positive.
TEAM CHRISTINE
FIRST PICK
JENNY KIM
When I first saw the cast for this season, Jenny immediately jumped out as my top pick. I'll admit that this pick was at least partially motivated by an attempt to manifest a woman over the age of 40 winning Survivor again, but after reading Jenny's pre-game press, I feel confident in this pick. While a self-described superfan, it seems like she's keeping a level head coming into the game, so I don't see her overplaying early or letting her excitement get the best of her.
In her Parade interview with Mike Bloom, she lists Cirie and Parvati as the players she identifies with most. We see these answers a lot in the pre-game press, but it's more the why of Jenny's picks that stuck out to me. Jenny, I think correctly, sees herself as having the same capacity to play the underestimated, cutthroat stealth game that Cirie is so damn good at. Her Parvati answer gets at what I think so many people miss when talking about her gameplay: you often see a lot of emphasis on her flirtatiousness and villainy, but Jenny highlights her passion and love for the game above all else.
Jenny's experiences leading a team in a corporate setting could either help or hurt her. On the one hand, it'll give her an advantage in navigating the tribal portion of the game and integrating herself into the group, especially since the pre-merge is so fast-paced now. On the other hand, though, she'll have to be careful not to be pinned as an obvious "leader" too early. It's always a huge risk to be seen as a leader, but with Jenny's knowledge of the game, I'm sure she'll be equipped to balance her leadership skills with a more under-the-radar game.
SECOND PICK
CHANELLE HOWELL
I guess I went for two corporate queens for my first two draft picks, and I have no regrets! Chanelle seems like she's going to be a super fun presence on this season: she's adventurous, charismatic, and clearly ready to play hard. She notes the importance of patience and observation in her Parade interview, which, if she sticks to it, will benefit her a lot if she's faced with making the kinds of calculated game decisions in the twists we saw the Survivor 41 cast deal with.
Thanks to her corporate experience, Chanelle also seems to have great awareness of the fine lines women have to walk when they're strategic. If any woman on the cast is able to play a cunning strategic game without being targeted for it, it's most likely Chanelle.
THIRD PICK
ROMEO ESCOBAR
Romeo is my wildcard pick for this season. He didn't immediately jump out at me on the cast, but as we made our picks and I took a closer look at everyone, I liked Romeo's underdog potential. As a beauty pageant coach, he has one of the more unique occupations this season, and in theory, it should prepare him for the social aspects of the game.
He comes off as likable in his pre-game press, but I have a hard time getting a read on what his gameplay will look like once he hits the beach. I could see Romeo going anywhere from pre-merge boot to making it to the finals, although I have a hard time seeing him as a winner based on what we've seen thus far. He's far and away the biggest question mark for me on this cast, so I'm going to lean into that uncertainty and see if it pays off.
TEAM ALI & GUS
FIRST PICK
ROCKSROY BAILEY
Ali and I are hoping that our picks this year will get us a little farther than our picks for Season 41 (Naseer, Sara, Eric Abraham, and JD). And we've decided to start down that road with our first pick Rocksroy Bailey. This guy's got the know-how to make himself invaluable in the early game, with his history of outdoorsiness and love of camping, and his broad background in travel suggests that he'll be comfortable jumping into a new environment right off the bat.
Promisingly, Rocksroy is also coming into the game with what appears to be a willingness to learn. He mentions his fondness for John Cochran's win not because of Cochran's perfect game or acumen but because Cochran's second time at the bat was marked by his "[understanding] his weakness."
Rocksroy is a day-one fan who's watched the game evolve from season one to season forty-one. He wants to play hard but stay under the radar, and he's come into the game with a great story behind him. We're confident that this environmental consultant will be able to navigate the complicated ecosystem that is a Survivor tribe.
SECOND PICK
MIKE TURNER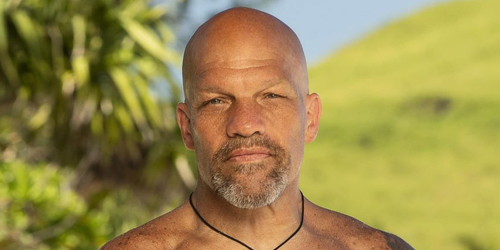 You may think at first glance that a theme is playing out in our picks… that is, hairless middle-aged Dads. And you'd be right so far, but there's a lot more to our choosing Mike Turner than just that. First of all, Mike's a firefighter—a demographic that historically performs quite well on Survivor. His presentation in his EW interview and his Parade/Mike Bloom interview lend a fascinating view into his perspective on Survivor.
At first glance, it seems as though Mike might come into the game as a brash, no-nonsense bulldozer of a player (he calls out Boston Rob as an inspiration), but then when you look a little deeper, you see that he feels a kinship with Tai because Tai "you can read his heart on his face." Certainly not something I would say about Boston Rob (unless the game is getting the best of him, or you just threatened to vote Ahhmbah out).
Mike may face a tough hurdle right out of the gate. He admits to being a loud fellow, describing his speech as the "Hoboken whisper" or "so damn loud." But if he can dodge the first impression of being a boisterous, broadsiding belligerent, we believe that he'll reveal himself to be an invaluable member of the tribe. And, in the long run, that he might be able to channel his self-proclaimed kindness into a strong alliance. Also, if he and Rocksroy find themselves on a beach together, they can geek out about how much they both like Matthew McConnaughey, which is fun.
THIRD PICK
TORI MEEHAN
Breaking form a bit from our past two picks, our third team member is 25-year-old therapist Tori Meehan. We're optimistic that Tori's psychology background and practice in mindfulness will help her with her approach to the strategic side of Survivor. And that her long-time-fan tendencies will help her find her footing in the early days. Younger women have had an all-over-the-map track record lately, with Sara being eliminated in episode 1 and Erika winning Survivor 41, so it's difficult to predict exactly how Tori will be received right off the bat.
Tori is very forthright with how important faith is to her identity, which, if she finds herself among like-minded folk on the Ika tribe, may offer her an advantage in the long run. If not, we think she's got enough game savvy to find other commonalities with her tribemates—or to lie low and use her color-coordinated clothing (not a joke) to try to minimize her subconscious threat level.
We're also hoping to get a full answer to what "TEA game" means. Tori describes her gameplan as this alliterative acronym; the "E" means "extrapolate and exploit."
---
Written by