Each week Inside Survivor contributor Rob Brodeur will be collecting various Survivor-related statistics and information based off the latest episode of Survivor 41.
Reward Challenge – "Running Down a Dream"
This is the first reward challenge of the season.
This challenge was previously used in Edge of Extinction and Winners at War.

This is the first time it was used as a tribal challenge.

This is the first challenge that Luvu lost this season.
Immunity Challenge
This is the first time Yase came in first place in a challenge
Ua is the only tribe to win only one immunity challenge so far this season.

Luvu has won every immunity challenge.
Yase won the last two immunity challenges.
Advantage/Twists
JD is the second person to give away his extra vote advantage.

Aurora in Edge of Extinction was the first.

She gave it to Ron, who then returned it to her. She then gave it to Gavin who later used it to vote out Ron.

JD is the first person to give away his vote advantage to the same person twice.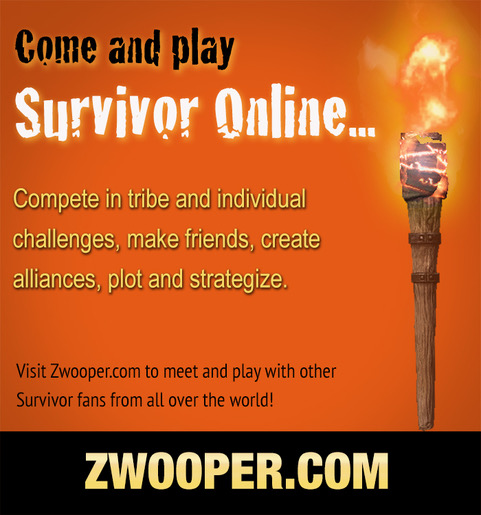 Tribal Council
JD was voted out 3-1.
Genie voted for him two tribals in a row.

This was the first time Genie voted correctly at tribal council this season.

The three most recent tribals have been a 3-1 vote.

Abraham is the only man this season who hasn't been voted out 3-1.
Voce, Brad, and JD were all voted out 3-1, while Abraham was voted out 5-1.

Sara is still the only woman who's been voted out so far this season.
Everyone that's been voted out so far (except for Brad) received a vote from the person they voted for.

Abraham and Tiffany voted for each other.
Brad and Sara voted for each other.
Voce and Tiffany voted for each other.
JD and Genie voted for each other.

Shan is the only person on Ua who hasn't received a vote against her.
JD is the fourth castaway with the last name Robinson. The others are as follows:
Anthony Robinson – Fiji
Jaison Robinson – Samoa
Cliff Robinson – Cagayan

All were African American men.
Jaison is the only one of them to make it to the merge
Cliff and JD both placed 14th out of 18 players on a season with 3 starting tribes.

All three men who went by nicknames (different names than their official cast bio names) have been voted out.

Abraham (Eric), Voce (David), and JD (Jairus) have all been voted out.
Confessionals
Deshawn had the highest number of confessionals this episode with 9.
Liana, Naseer, and Xander had 0 confessionals this episode.

This is Liana and Naseer's first episode without a confessional.

Danny, Heather, and Erika had their first confessionals since the premiere episode.
JD has the highest confessional count this season with 22.

This is the first time this season where Evvie isn't in the lead for confessionals.

Heather has the lowest number of confessionals with 2.
Ratings
Episode Title
The episode title "They Hate Me 'Cause They Ain't Me" was said by Sydney in a confessional when talking about being Erika's target.
---
Written by