For the first time ever here on Inside Survivor, we will be bringing you Survivor South Africa Power Rankings. As the battle to outplay and outwit goes down on the Wild Coast of South Africa, another showdown will be taking place right here between two Survivor veterans.
Fighting it out for Power Rankings supremacy are two past Survivor SA castaways, both from Island of Secrets, Jacques Burger and Meryl Szolkeiwicz. Meryl finished in 13th place on Survivor SA, while Jacques made it to 7th place. But who will come out on top in the Power Rankings? Let battle commence!
In Round 6, Jacques ranked Qiean in 12th place, earning him 12 points. Meryl, meanwhile, had Qiean ranked at 9th, bagging her 9 points. Let's see how this week turns out!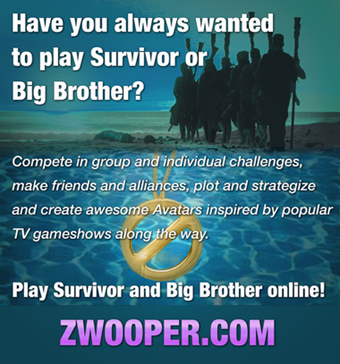 RULES
We use the Gordon Holmes format of Power Rankings. Each week the two power rankers create separate rankings based on least likely to most likely to be eliminated. The ranking of the player who is voted out of the next episode will determine the number of points the rankers will earn. For example, if the person you ranked in 1st place is eliminated in the next episode, you will recieve 1 point. If the person you ranked in 20th place is eliminated, you will receive 20 points. At the end of the season, the person with the most points will be named the Power Rankings Champion.
Jacques
77
Meryl
93
The only person coming into the merge with an idol, Tyson is sitting pretty. The true test will be to see how far he can stretch his advantage, and if he's forced to use it, can he take out someone from the opposition to ease the road going forward?
Renier's read on the game is exceptional. The way he understands relationships and his secret minion alliance with Chappies will ensure that he is hidden within plain sight. He doesn't have any gimmicks in his bag, but he has so much social currency.
Renier has again increased his numbers, making a last move pre-merge to recruit Chappies. He is a hub of information and can dictate the direction of the first couple of merge votes. Very curious to see how long he dictates the game and when his alliance does eventually crumble, who will they vote out first.
Amy has been able to stay on everyone's good side. She is placed well within her alliances and has good relationships with most of the castaways. She is very strategic but I think there are many other bigger threats.
Amy has played a flawless game up until now. She survived so many dangerous positions pre-merge and is coming into merge with numerous big personalities and physical players. If she can sit calmly while the others eliminate themselves, I can easily see her sitting at the final tribal council.
Shaun has not been featuring much. His game thus far has been fluid - always on the right side of the vote. He also shared a beautiful moment with his tribemates and most of his allies. I think it moved him up the social totem pole.
Marisha has her work cut out for her. The test of her social game begins this week. Will her connections be able to keep her safe until the very end or will she have to rely purely on her brawn to win out all the challenges?
Anesu shared some beautiful moments with Vuna 3.0 during the reward. She has also played the majority of her game with some of the people on that tribe. She is ALSO sitting with an advantage.
Another player who has played a perfect game until now. It wasn't flashy, but it was effective. I hope Kiran's strategic mindset can help him navigate this early part of merge. His test will be timing and if he can initiate a move on his opponents before they make a play against his alliance .
Kiran has been playing a very smart game. Calculated and strategic. I look forward to his gameplay with the fantastic Vuna 4.
I've been so concerned for Nicole this whole season and she's surprised me every time. We will see if Shuan/Santoni/Wardah hold true to the pledge they made of taking her out after her "cheers" remark at tribal council. However, with so many big personalities, if she does not make any waves, I can see her going deep.
Tyson is sitting with an idol and I think it will keep him safe for enough votes until he (and his alliance of Vuna's) can infiltrate and change up votes. He is still my winner pick for the season.
Chappies also has an uphill battle before him. He has very few allies and Wardah already mentioned plans to 'destabilise' him. Let's hope his heroic actions were seen in a human light and not through a strategic lens. He will need those friends to carry him through the early stages of the merge to get a solid footing in the game.
Anela has a no-vote and also a steal-a-vote... So do they cancel each other out? He has lots of 'social debt' according to Nico. I think the debt actually will save him as he stays Zamba strong for at least a few votes.
There is one big question mark for me above Anesu's game: Where do her true loyalties lie? The fact that she has not voted with the Renier and co faction during her pre-merge game has to be concerning. I feel they will also question her true motives and we might see another "rather-the-devil-you-know" move ala Jason and see her voted her out.
Marisha is a tough competitor and by the history of Survivor, a physical threat to win individual immunity. I think that might make her a target in the individual game.
Shaun is the latest addition to the original Zamba core alliance. Therefore I'm fearful that a "last-in-first-out" mentality might see him lose his spot. However, Shaun has been an innovative and scrappy player, I can't wait to see how he operates during the individual part of the game!
By the previews of the first individual immunity challenge, it seems like Nicole might take it. She is small and strong, but if she doesn't, I wonder about her being the "nemesis" to Santoni's rainbowness and might go down.
Smash is in an interesting position going into merge. He has a no-vote penalty. But at the same time, he has the ability to steal a vote. Both of these will factor into the first vote that will draw a line in the sand, dictating the direction of the season. He's unfortunately on Wardah's hitlist, so if somebody from his alliance should get voted out, it will be him.
Chappies has been the biggest threat in the game since day one. He seems to be able to dodge the bullet every time and he ends up losing his biggest ally. I think his only true ally at this moment is Santoni.
The sassy tribal council queen, Wardah has been phenomenal this season. I hope she can stay in the game as long as possible and keep being a thorn in the side of her enemies. Her alliance with Tyson and Kiran needs to act as soon as possible, otherwise, I fear they might get picked off one by one by the original Zamba alliance.
Santoni's only true alliance seems to be Chappies and it has been coming up in previous episodes how she will destabilize him. She also is on Wardah's radar and her paranoia this episode exhibits her distrust in her alliances.
The breakout star of season 8 no doubt. Unfortunately, I think this is the end of the road for Santoni. At the first couple of merge votes, nobody wants to make enemies - yet you need to send somebody home. Santoni's pre-merge losing streak unfortunately meant that she had to make some enemies and flip-flop at times to survive. I can see the rest of the players signing a truce for one round and deciding to get rid of Sunshine Santoni this week.
Wardah has been very vocal at tribal councils which has been so entertaining. She is vulnerable as an OG Vuna with no advantages. The rest of her alliance is well connected with the other players.
---
Written by