The 45th season of Survivor recently wrapped up filming in Fiji's Mamanuca Islands and will feature 18 new castaways vying for the title of Sole Survivor and the $1 million prize. As with previous new era seasons, Survivor 45 is expected to last for 26 days.
Survivor 45 is expected to air Wednesday nights at 8:00 PM starting in September 2023, with 90-minute episodes. An exact premiere date has not yet been announced. The Emmy-winning Jeff Probst will once again return as host.
Below are the 18 RUMORED new cast members for Season 45. As you can see, one of the players is Bruce Perreault, who was medically evacuated in the season premiere of Survivor 44.
Keep checking back in, as this post will be updated over the coming weeks with more cast members.
If you have any information or leads regarding cast members, feel free to get in touch at either [email protected] or [email protected].
Special thanks to an Inside Survivor patron with an interest in casting.
Austin Li Coon
26 · CHICAGO, IL · BUSINESS STUDENT
Brandon Donlon
25 · PHILADELPHIA, PA · CONTENT PRODUCER
Brando Meyer
22 · SEATTLE, WA · SOFTWARE DEVELOPER
Bruce Perreault
46 · WARWICK, RI · NAVY VETERAN/INSURANCE AGENT
Dianelys 'Dee' Valladares
26 · MIAMI, FL · SALES DEVELOPMENT
Drew Basile
22 · BIRMINGHAM, MI · GRAD STUDENT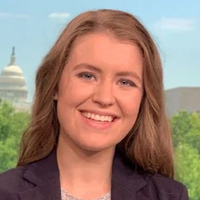 Emily Flippen
28 · WASHINGTON, D.C. · FINANCIAL ANALYST
Hannah Rose
32 · BALTIMORE, MD · COUNSELOR
Jake O'Kane
26 · HANSON, MA · LAW SCHOOL GRAD
J. Maya
23 · BAY AREA, CA · SINGER/SONGWRITER
Julie Alley
49 · NASHVILLE, TN · ASSOCIATE ATTORNEY
Kaleb Gebrewold
28 · PORT COQUITLAM, BC · SALES & MARKETING COACH
Katurah Topps
34 · NEW YORK, NY · CIVIL RIGHTS LAWYER
Kellie Nalbandian
29 · NEW YORK, NY · NURSE
Kendra McQuarrie
30 · SALEM, MA · BARTENDER
Nicholas 'Sifu' Alsup
30 · O'FALLON, IL · MARTIAL ARTS INSTRUCTOR
Sabiyah Broderick
27 · DECATUR, GA · TRUCK DRIVER/USMC VETERAN
Sean Edwards
34 · PROVO, UT · SCHOOL PRINCIPAL
Stay tuned to Inside Survivor for more info.
---
Written by