The 46th season of Survivor recently wrapped up filming in Fiji's Mamanuca Islands and will feature 18 new castaways vying for the title of Sole Survivor and the $1 million prize. As with previous new era seasons, Survivor 46 is expected to last for 26 days.
Survivor 46 is scheduled to air Wednesday nights at 8:00 PM starting in February/March 2024. An exact premiere date has not yet been announced. The Emmy-winning Jeff Probst will once again return as host.
Below are the 18 RUMORED new cast members for Season 46. Keep checking back in, as this post will be updated over the coming weeks with more cast members.
If you have any information or leads regarding cast members, feel free to get in touch at either [email protected] or [email protected].
Special thanks to an Inside Survivor patron with an interest in casting.
Ben Katzman
31 · MIAMI, FL · MUSICIAN
Bhanu Gopal
42 · BOSTON, MA · IT PROFESSIONAL
Charlie Davis
25 · MANCHESTER-BY-THE-SEA, MA · LAW STUDENT
David Jelinsky
21 · LAS VEGAS, NV · SLOT MACHINE SALES SPECIALIST
Hunter McKnight
27 · FRENCH CAMP, MS · CHEMISTRY TEACHER
Jem Hu Adams
31 · SAN FRANCISCO, CA · SALES & MANAGEMENT COACH
Jessica Chong
37 · SAN FRANCISCO, CA · SOFTWARE ENGINEER
Kenzie Veurink
28 · CHARLOTTE, NC · HAIRSTYLIST
Liz Wilcox
35 · ORLANDO, FL · EMAIL MARKETING SPECIALIST
Maria Shrime Gonzalez
47 · DALLAS, TX · PHYSICAL THERAPIST
Moriah Gaynor
28 · SAN DIEGO, CA · PROGRAM COORDINATOR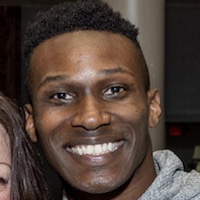 Quintavius Burdette
29 · SENATOBIA, MS · REALTOR
Randen Montalvo
40 · KISSIMMEE, FL · AEROSPACE TECHNICIAN
Sodasia Thompson
27 · LAKE HOPATCONG, NJ · SPECIAL EDUCATION TEACHER
Tevin Davis
24 · GOOCHLAND, VA · ACTOR/MUSICIAN
Tiffany Nicole Ervin
32 · TRENTON, NJ · VISUAL ARTIST
Tim Spicer
30 · ATLANTA, GA · SENIOR PROGRAM MANAGER
Venus Vafa
24 · TORONTO, ON · DATA ANALYST
Stay tuned to Inside Survivor for more info in the coming weeks.
---
Written by