We are just a few days away from a new season of Australian Survivor, and to build anticipation, Network 10 has released the first 20 minutes of the Heroes vs. Villains premiere, which you can view at 10play.com.
The season is set to premiere on Monday, January 30 at 7.30 pm on 10 and 10 Play On Demand and will see 24 castaways battling it out on the islands of Samoa for the title of Sole Survivor and the half a million dollars (Australian) cash prize.
Divided into two tribes, Heroes and Villains, the show will see a mix of returning faces, including former winner Hayley Leake, runner-up George Mladenov, and fan-favorite Shonee Bowtell, and fresh faces, including ex-AFL player David Zaharakis, former Miss World Australia Sarah Marschke, and Olympic pole vault champion Liz Parnov.
The newly released sneak peek highlights the return to Samoa, the place where it all began back in 2016 when Network 10 revived the reality competition series. We see the castaways trudging their way across the terrain and hitching a ride on the back of a truck as they make their journey deep into the jungle.
Returning stars such as Hayley, Nina Twine, Flick Palmateer, and Shaun Hampson explain what makes them Heroes, while infamous Villians like Jordie Hansen, Shonee, and George talk up their treachery and devilish gameplay.
We also hear from several new players, such as real estate agent Fraser Lack, television journalist Anjali Rao, and filmmaker and animal activist Rogue Rubin.
Eventually, the two tribes arrive at the starting mat as host Jonathan LaPaglia officially welcomes them to Heroes vs. Villains. Former allies turned rivals Hayley and George trade quips, while George shows off his new immunity idol chest tattoo.
Tension only increases from there as Anjali makes her presence known. She talks about how villains have much more fun and that they can't wait to taste Hero blood.
The trailer ends as the first challenge gets underway, which sees the tribes fighting it out for supplies, and there is already some villainous activity, as we see Simon Mee stealing items from the Heroes.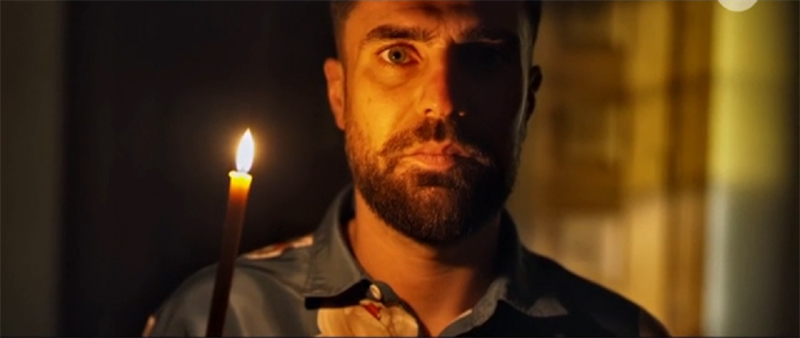 Let us know your thoughts on the sneak peek in the comments below.
---
Written by