Former Survivor: Worlds Apart contestant Joe Anglim has become the thirteenth castaway to be voted out of Survivor: Cambodia – Second Chance.
The jewelry designer was eliminated after losing the immunity challenge for the second week in a row. He lasted for 1 hour and 20 minutes in the immunity challenge before passing out, giving Keith the win. He received votes from Abi-Maria, Jeremy, Kelley Wentworth, Kimmi, Tasha, and Spencer. Abi-Maria received one vote from Joe. Tasha received one vote from Keith.
Joe originally finished in tenth place (out of 18) in Worlds Apart, lasting 24 days in the game. In his first season he talked about his regret of not reaching the loved one's reward and bringing his dad out to the island; he accomplished that goal in Cambodia.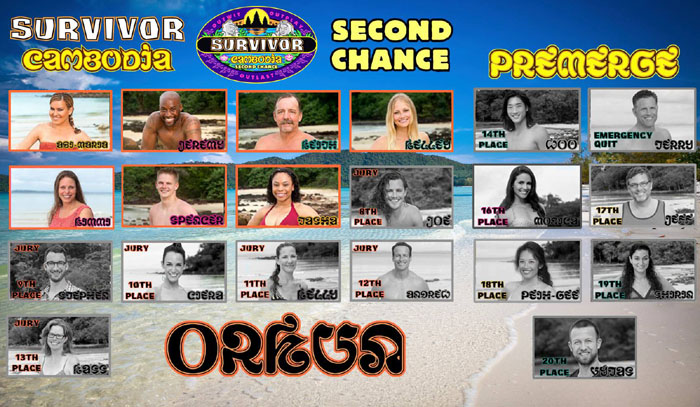 ---
Written by