Next, we have the Brandon Hantz Award for Most Likely to Suffer a #SurvivorBreakdown.
While the trending hashtag may be a new thing, Survivor breakdowns have been happening for years. Playing a game of deception and lies in brutal and punishing conditions, while starving for 39 days, is enough to bring even the most chilled person to breaking point – especially if on top of that you're living with Phillip Sheppard. From Brandon Hantz to Sue Hawk to Dawn Meehan – we have witnessed many variations of the #SurvivorBreakdown.
Survivor: Cambodia – Second Chance not only takes place in what is apparently one of the most brutal locations Survivor has ever filmed in, but with an all returnee cast, the gameplay will be more cut-throat than ever. This has huge potential for a number of #SurvivorBreakdowns. Choosing four nominees (two men and two women) was tough; it is difficult predicting how people will react emotionally, especially to events we are currently unaware of. I looked at each contestant in context (how they reacted to certain situations in their first season) and how they appeared before heading out to Cambodia.
And the nominees are…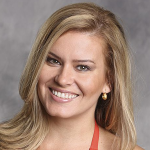 Abi-Maria Gomes – when it comes to Survivor: Philippines and #SurvivorBreakdowns, people tend to remember the meltdown of Lisa Whelchel. But there are different types of breakdown in Survivor; there is the emotionally distraught, constantly crying Lisa/Dawn style breakdown, and then there is the flying off the handle, throwing rice in the fire J'Tia style breakdown. I don't see Abi as a Lisa type, but I could see her doing a J'Tia if things don't go her way.
Kelly Wiglesworth – if we're judging solely on pre-season interviews, it seems like Kelly Wiglesworth has all the emotional expression of a lamppost, but I feel if anyone was to have a Lisa Whelchel style breakdown out of this cast then Kelly is the one. We saw in Survivor: Borneo how conflicted she became over alliances, and having segregated herself from Survivor and society for the past 15 years, the impact of the game may hit her hard. All those bottled up emotions could come flooding out in Cambodia.
Jeff Varner – do I think Varner is going to go on a crazy Brandon style rampage? No. But I do think that Varner could find his return to Survivor a very emotional one. We have already seen him tearing up in his Dalton Ross Thank You video, and he talked a lot pre-season about how much this opportunity meant to him emotionally. I don't think the game itself will get to Varner, but the Survivor experience as a whole may bring on a tough yet cathartic emotional release for the former Survivor: Australian Outback player.
Keith Nale – much like Varner, I could see Keith finding his Second Chance experience a very emotional one. We saw him tear up a few times during Survivor: San Juan Del Sur, usually during the Loved Ones duels. Playing this game two years in a row could take a lot out of the Louisiana firefighter. And with these returnees playing a more hardcore and cut-throat game, I could see Keith feeling isolated and missing the comfort that he had last time of playing alongside his son Wes.
Vote below for which of these four nominees you think is Most Likely to Suffer a #SurvivorBreakdown in Survivor: Cambodia. Results will be announced in September.
THIS POLL IS NOW CLOSED!
Check out our Survivor Second Chance interviews here and Second Chance Cast Retrospectives.
Photo Credit: Rosmarie Voegtli via Compfight cc
---
Written by