The increased $2 million prize fund isn't the only twist involving money on Survivor season 40. Inside Survivor has learned that the upcoming all-winners season will feature a brand new twist involving Survivor "currency."
Update 01/07/20: Throughout the season, players can earn Survivor "money" called Fire Tokens, which can be exchanged for rewards, comfort items, and advantages. Originally, we reported that each player would start the game with a certain amount of tokens, however, that might not be the case (Update 01/15/20 – Each player will start with 1 token, according to EW's interview with Jeff Probst). According to our sources, Fire Tokens have to be earned by winning challenges (and perhaps by other means). For example, when a tribe wins a challenge, the whole tribe earns tokens.
Items can be purchased at any point, both in the game and at the Edge of Extinction (a list of purchasable items will be provided at each camp). When a player is voted out, they must will their tokens to another player still in the game, much like the Legacy Advantage. Players can also share tokens.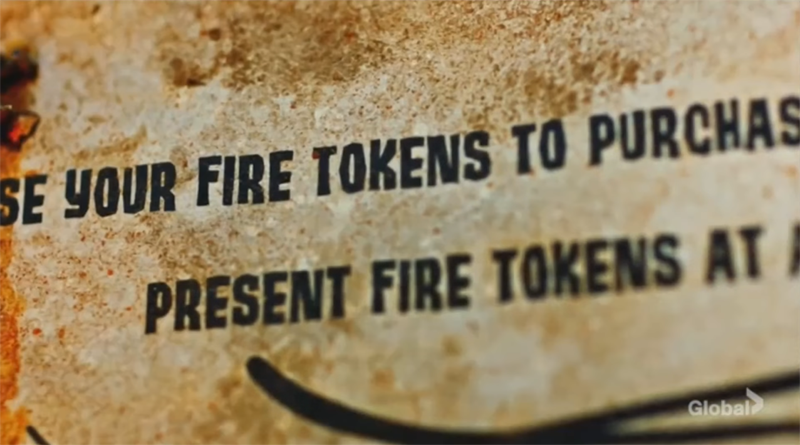 The twist is also in effect for those living on the Edge of Extinction, which we recently revealed is part of this season. The inhabitants of the Edge can send advantages (and disadvantages) to players still in the game, but to obtain the advantage, the recipient must pay for it. Once a player purchases an advantage, the money is then transferred to the sender on the Edge, who can spend it on food, comfort, or advantages for their battle-back challenge.
That means that those living on the Edge, this supposedly desolate island with limited supplies, can potentially eat food and enjoy luxuries—hardly the extreme conditions that would push someone to raise the sail and quit.
The twist has elements of the Survivor Auction, which hasn't been seen on the show since season 30, Worlds Apart. First introduced in the second season, the Auction allows players to bid on various items, including meals and other luxuries. Sometimes undesirable choices are mixed in. Items usually remain covered until someone makes a winning bid. In later seasons, the Auction began offering game advantages too.
During season 37, David vs. Goliath, castaway Christian Hubicki asked Jeff Probst why the Auction is no longer part of the show. "His reasoning was that it's not as interesting to watch hungry people eat food anymore," said Christian in an interview with Hollywood Reporter. "But for me, I think the issue is more that people have gamed the auction to death, ever since Shirin did what she did in Worlds Apart about paying $20 for letters. That takes away the uncertainty."
Now we basically have a season-long Auction where players can buy food and various rewards throughout the game, whether they've been voted out or not.
Let us know your thoughts on this twist in the comments below.
---
Written by