Each week here on Inside Survivor we will be running a fan poll to determine the Player of the Week in Survivor South Africa. Readers can vote for the player that impressed them the most with their strategic gameplay, social skills, and overall performance. The poll will close on Wednesday.
In the tenth episode of Survivor South Africa: Immunity Island, we saw the elimination of 30-year-old Chemical Engineer, Renier Louwrens, and 33-year-old Corporate Lawyer, Amy Eliason. In a surprise twist, the remaining 10 players were divided into pairs, tying their destinies in the game together. This meant if one of the pair was voted out, their partner was also eliminated.
That is the fate that befell Renier and Amy. Already outnumbered, the pair had hoped to sway Anesu and Chappies over to their alliance to blindside Tyson and Wardah. Anesu seemed keen on the idea, but she had a hard time convincing Chappies. For Chappies, he felt it was too early to make the move, as they'd be giving up their numbers advantage.
It became even tougher for Renier and Amy after Nicole won the Reward Challenge and picked them to join her and Anela. This removed the opportunity for Renier and Amy to work on Anesu and Chappies back at camp.
In the end, Renier had no choice but to make a last-minute bluff with a fake idol, hoping that it would cause a crack in the majority alliance. Unfortunately, the plan didn't work, and Renier was voted out 6-4, meaning that Amy was also eliminated from the game.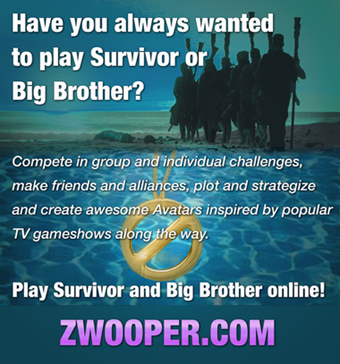 The winner of last week's poll was Santoni with 170 Votes (36.88%).
WEEKLY RESULTS
Week 1: Renier
Week 2: Carla
Week 3: Santoni
Week 4: Santoni
Week 5: Shaun
Week 6: Chappies
Week 7: Santoni
Week 8: Santoni
Week 9: Santoni
---
Written by