The second season of Survivor New Zealand premieres April 22 on TVNZ with new castaways, new rules, and a brand new location. Eighteen highly-competitive Kiwis were selected from over 5000 applicants and marooned on the islands of Thailand where they had to survive for up to 40 days. The winner will walk away with $250,000 and the title of Sole Survivor.
Here are all 18 castaways from Survivor New Zealand Season 2:
Name: Eve
Hometown: Auckland
Age: 26
Occupation: Hiking Guide
Eve is part of triplet with two sisters, so definitely knows how to solve conflicts and battle it out – she's had to since being in the womb!
Not one to back down from a challenge, Eve backpacked solo around the world and has already been to 22 countries.
While overseas she did a lot of volunteer work, including helping out at animal shelters in South Africa, supporting medical campaigns in Peru and teaching in Thailand.
Name: Liam
Hometown: Tauranga
Age: 23
Occupation: Videographer
Owning the title 'typical millennial', Liam is all about going outdoors and having an adventure – be it on land or sea with some form of board in hand. Creating videos for YouTube is his latest venture, so as soon as he heard he was on Survivor New Zealand, he turned his camera on to film his reaction.
With his ultimate pet peeve being people that walk too slow in front of him, Liam is pretty happy to know he won't be dealing with too many sidewalks in Thailand.
Name: Tess
Hometown: Christchurch
Age: 24
Occupation: Office Manager
Out to prove that "pretty girls can be tough too", Tess is a huge believer in living life fearlessly, being brave and doing something that scares you.
When the call to apply when out, Tess decided that being part of the world's toughest competition looked insane, she just had to go for it!
With a love of yoga and tarot cards, Tess is hoping the cards will be in her favour to take out the title of Sole Survivor.
Name: Dylan
Hometown: Whangarei
Age: 26
Occupation: Retail Manager
Dylan is the ultimate Survivor super-fan. He co-hosted a dedicated Survivor New Zealandpodcast for the first season. Before Survivor came to New Zealand last year, he even applied for US residency to try and get on the American version!
When it comes to his ability to source food, Dylan isn't sure how he will go in the wild, he is too used to living in Auckland, ordering UberEATS and staying in Airbnb's when on holiday!
Name: Adam
Hometown: Auckland
Age: 28
Occupation: Self Employed
With a larger than life personality, Adam is a self-described 'sassy guy', who is not afraid to say what he thinks.
A lover of Survivor villains, Adam watched the first season with his brother and couldn't pass up the opportunity to be on season two. Barb is his favourite castaway from the season one.
Survivor New Zealand won't be the first time Adam has graced television screens, he was a competitor on X Factor Australia in 2013.
Name: Lisa
Hometown: Christchurch
Age: 38
Occupation: School Librarian
Lisa is hoping that her huge love of board games (which includes a weekly game night at her house) will come in handy when it comes to the puzzle challenges.
Described by friends as smart and organised, Lisa plans on playing a long strategic game on Survivor New Zealand to get her the title of Sole Survivor.
Having never been further afield than Australia, this trip to Thailand will bring a brutal new environment that Lisa has never experienced before.
Name: Matt
Hometown: Auckland
Age: 25
Occupation: Rocket Technician
Matt is a real-life rocket man, with a huge love for Survivor and the outdoors.
Handing in his resignation to his well-paying job, Matt spent two and a half years backpacking and travelling around the world. During this time he walked the length of Spain, which took him 47 days with only two days rest with his girlfriend, who at the end of the walk became his fiancé.
Having openly admitted he is "no Bear Grylls, but I can fish and crack a coconut", Matt is hoping his experience travelling the world will help him quickly adapt to the new environment in Thailand.
Name: Arun
Hometown: Hamilton
Age: 30
Occupation: Dairy Farmer
With a family and two young children back home in Hamilton supporting him, Arun is excited to take on Survivor New Zealand.
Working on the family farm he grew up on in the Waikato, Arun is proud to be 3rd generation dairy farmer and is hoping the manual labour he completes on the farm will help him out in the physical challenges.
Name: Brad
Hometown: Nelson
Age: 27
Occupation: Teacher

Brad loves everything Survivor encompasses; conflict, challenges, being in survival mode and the tough environment. He spent most of his childhood in the outdoors climbing mountains, making rafts to float down rivers, hunting, and doing all things 'Bear Grylls'.
Being a Secondary School Teacher, Brad is hoping his skills at conflict resolution will help him with any issues that come up within his tribe!
Name: Dave
Hometown: Auckland
Age: 26
Occupation: Pharmacist

While filming, Dave will turn 26 on the island, but he definitely can't expect a cake!
Dave is extremely competitive with an impressive sporting background including representing Otago in rugby league while at university studying. He's hoping this will help when it comes to the physical challenges.
When it comes to surviving on the island, Dave is a little worried about mozzie bites, they love him, but the feeling is definitely not mutual.
Name: 'Franky' Francesca
Hometown: Auckland
Age: 24
Occupation: Journalist
Franky is out to prove that you shouldn't judge a book by its cover.
Referring to judgemental people as "battlers" Franky said she's already faced one of her biggest fears, allowing other people to base their opinion of her from the internet when she entered and won the public's vote as the ZM Wildcard.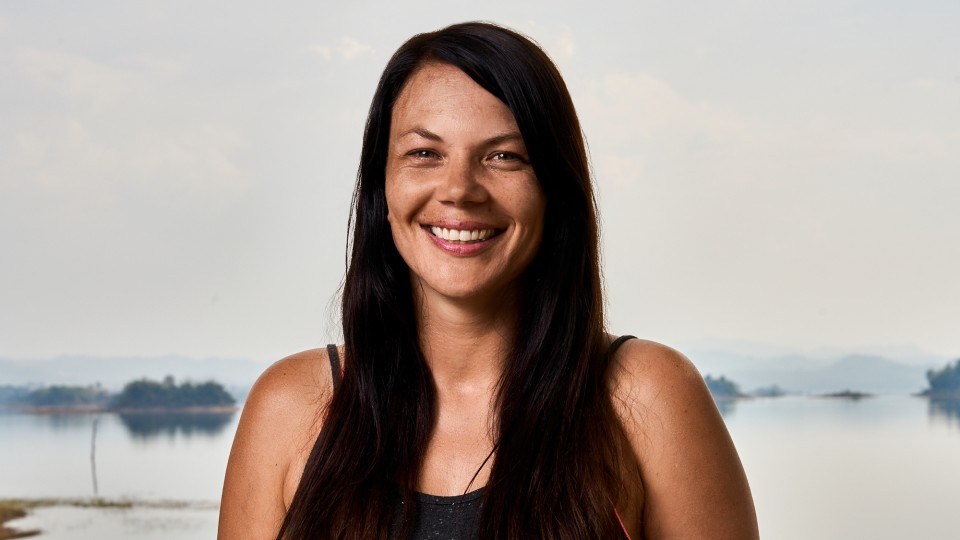 Name: Karla
Hometown: Palmerston North
Age: 37
Occupation: Journalist/Photographer
Karla is excited to represent the Kiwi mums in this season of the show. But don't underestimate her! Being a reporter by trade Karla knows how to get the truth out of those who might not want to tell it!
Coming from a generation that spent every moment outdoors, Karla hopes all those times her father took her camping as a child, learning to make fires and outlast the torrential rain and flooding, will come in handy when she becomes a castaway.
Name: Kaysha
Hometown: Horowhenua
Age: 24
Occupation: Social Worker
Kaysha is The Hits Wildcard feisty winner. She's the eldest of 10 children so knows how to defend what belongs to her – the dinner table was "war".
With a strong fitness background including representative basketball, athletics and cross country something which will come in handy during the challenges. The only thing that will hold her back is her phobia of spiders and big bugs on the island.
Name: Renee
Hometown: Auckland
Age: 28
Occupation: Real Estate Agent
With an occupation that is all about telling people what they want or need to hear, Renee is hoping this will help her with the social aspect of Survivor New Zealand.
From watching past seasons of Survivor, her favourite parts are the challenges, so Renee can't wait to get stuck in herself and prove how tough she is. In the outside world, Renee also competes in cross-fit competitions.
Name: Josh
Hometown: New Plymouth
Age: 28
Occupation: Chartered Accountant
Josh watched season one of Survivor New Zealand while getting radiation treatment for cancer in 2017, it was then he decided he was going to be a castaway for season two. Now in remission, Josh said applying for season two felt like giving cancer a big middle finger. Why should anyone let such a nasty disease control and dictate their life?
Josh has made it very clear – he isn't here for the money, his competitive nature only wants one thing – the title of Sole Survivor.
Name: JT
Hometown: Ashurst, Manawatu
Age: 32
Occupation: Project Manager
Having openly admitted to wanting to become the second (and top) notable figure on the Ashhurst Wikipedia page, JT is described by friends as a "cantankerous nerd who loves to vacuum."
The ultimate super fan of Survivor, JT has wanted to play ever since watching the first US season back in 2000, with his wife encouraging him to sign up for season two of the local version.
Instead of training to get ready to take on the ultimate survival game, JT prioritised getting customised hats made rather than learning to make fire like he promised his wife he would.
Name: Josefien
Hometown: Blenheim
Age: 23
Occupation: Audio Post Producer
Originally from The Netherlands, Josefien moved over to New Zealand with her family when she was young. Growing up on a rural farm in Marlborough, Josefien isn't afraid of the outdoors or getting dirty when it comes to the challenges.
With a law degree, Josefien is hoping to be able to use this to 'read' people when making alliances. Going in playing the game with the same passion, resilience, integrity and grits she tackles all other challenges in my life with, Josefien is hoping to walk away with the title of Sole Survivor.
Name: Tara
Hometown: Hamilton
Age: 44
Occupation: Full-time mum
Currently living in Auckland, Tara is a proud full-time mum of three children while running a charity that distributes second-hand household items to families in need.
A massive adrenaline junkie, Tara has done everything from bungy jumping to driving a car into a moving truck on a race track.
Having been independent since her teenage years, Tara likes to be in control, which could be her biggest weakness entering the island.
Stay tuned to Inside Survivor for more on Survivor New Zealand, including weekly episode recaps. Catch up on
further details about the new season
and its twists.
---
Written by