Hello world, this week's Next Time On Survivor preview offers a rather uncomplicated preview, so I'll be doing a quick breakdown and then give my plebeian predictions to assess whether these scenes have more to them than meets the eye.
First, the trailer starts off featuring Genie from the Ua tribe. She delivers a confessional explaining how "we have to fend for ourselves"—expectedly so as she is clearly at the bottom of the three-person tribe, against Ricard and Shan. Next, we see Genie running through the jungle and then finding a Beware Advantage. This may be a new advantage altogether, or Brad's advantage rehidden since he got voted out two episodes ago.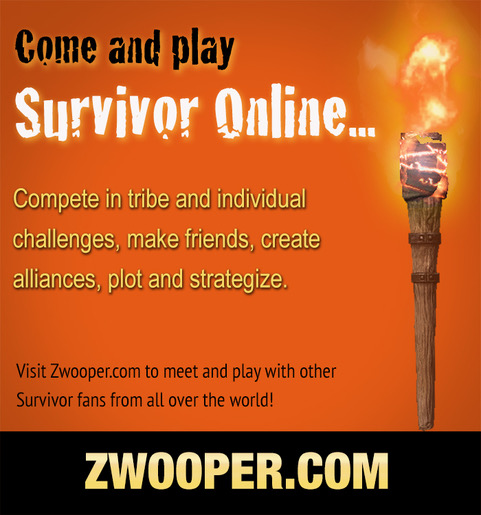 In any case, I think Genie will feel like she has less to lose and more to gain from taking the risk. I think she'll open the Beware Advantage knowing that if Ua goes to Tribal Council again, Shan and Ricard are going to vote her out together. Her only option as a solo vote would be to use the Shot in the Dark die and have a 1 in 6 chance of getting immunity, and I don't think 1 in 6 is assuring enough to her.
Next, the scene on Luvu is framed by a confessional from Danny saying, "I'm absolutely nervous that the women will have more numbers than us," insinuating a potential woman's alliance. With four men having been voted out so far, I think Danny is looking at an upcoming merge and the prospect of the remaining women teaming up to take out the men.
However, Luvu being divided according to men versus women is rather unlikely to me—from what has been set up in the previous episodes, we know that Erika is suspicious of Sydney, and Sydney, upon finding out, stated that she would like Erika gone. In a secret scene, we also know that Heather does not trust Sydney. Overall, the latter also seems more closely aligned with Danny and Deshawn. I feel like Danny's consideration is one of the many possibilities that'll float through his mind but will not be the final decision he sticks with.
Finally, on Yase, NTOS shows Tiffany and Liana's hushed discussion at camp that they should search Xander's bag, and then we see the latter digging through a bag. We also see Evvie talking to Xander, which may be to distract him while the other two players do the deed. On a surface read, perhaps the awkward phrases of the 3-way Beware Advantage were spoken again during the challenge, prompting Tiffany to raise suspicion of Xander successfully receiving the immunity idol. Tiffany, Liana, and Evvie may be a solid trio that continues working together to ensure Xander is the next Yase member out.
That being said, I also wonder if the bag in the preview is indeed Xander's. In past episodes, we've heard how Liana is concerned by Tiffany's unpredictable nature and how she felt that the Voce vote, largely a result of Tiffany, was not a good idea for her game. I feel that Liana may be concerned here again and ultimately find that it's in her own interest to cut Tiffany off. As such, if Yase goes to Tribal, I'm throwing out my guess that it'll be Tiffany gone before Xander.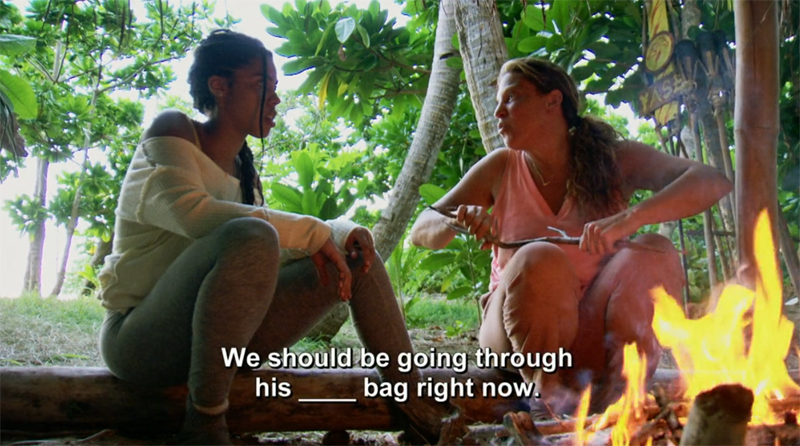 Even though I was wrong last week, I'm going to predict again that Luvu is going to Tribal. The episode's title, "The Strategist or the Loyalist," sounds like something I can see Deshawn or Danny saying. The strategist may refer to Erika or Sydney, who have proven to be thinking ahead of possible votes even though Luvu hasn't been to Tribal yet. The loyalist, then, may refer to Naseer, who seems to more plainly want to keep the tribe together. I think there is a good chance of one of the strategists being taken out in a pre-emptive move before the merge.
My alternative prediction is that Genie gets eliminated if Ua goes to Tribal as she doesn't manage to save herself from Shan, Ricard, and the consequence of the Beware Advantage.
Leave a comment below with your predictions for Episode 5!
---
Written by