Each week Inside Survivor contributor Rob Brodeur will be collecting various Survivor-related statistics and information based off the latest episode of Survivor 41.
Reward/Immunity Challenge – "Losing Face"
A version of this challenge was previously used in South Pacific, Millennials vs. Gen X, Game Changers, David vs. Goliath, Edge of Extinction, Island of the Idols, and Winners at War
Yase and Luvu won the immunity challenge.
Luvu still hasn't lost an immunity challenge so far this season.

They're the 6th tribe to win the first five immunity challenges in a season.

Koror in Palau*

*Episode 5 had a double tribal council and no immunity challenge.

Moto in Fiji*

*Moto gave up their immunity in episode 4, but they initially won the challenge.

Tandang in Philippines
Aparri in Cagayan
Kama in Edge of Extinction

Luvu is the first blue tribe to do this.

Yase is the first four person tribe to sit out a player during a challenge.
Season
This is the first season since Blood vs. Water to have at least 6 people voted out/eliminated before a tribe swap.
Advantage/Twists
Genie found the three way idol beware advantage.

She's the first woman to find it.
She's also the first person to find it and not open it.

Shan ended up opening it instead and received the idol.

Naseer also found the three way shared immunity idol.

All three immunity idols are now activated as each person has said the phrase.
Nadiya Anderson is the only Sri Lankan player in Survivor to not find a hidden immunity idol.

Natalie found idols on both San Juan del Sur and Winners at War.

Shan and Liana were sent to the summit.

Liana risked her vote and Shan protected hers.

Liana is the first person ever to receive the "Knowledge is Power" advantage.

Each tribe has exactly two people with an idol or advantage.

Luvu: Deshawn has an extra vote and Naseer has a hidden immunity idol.
Ua: Ricard has an extra vote and Shan has a hidden immunity idol.
Yase: Liana has the Knowledge is Power advantage, and Xander has an extra vote and hidden immunity idol.

JD's extra vote has changed hands more times than any other extra vote.

It started with JD, went to Shan, then back to JD, then back to Shan, then to Ricard.

This is the first time every member of a tribe has possessed an advantage/idol.

Shan and Ricard are the only remaining members of Ua and they both have an advantage/idol.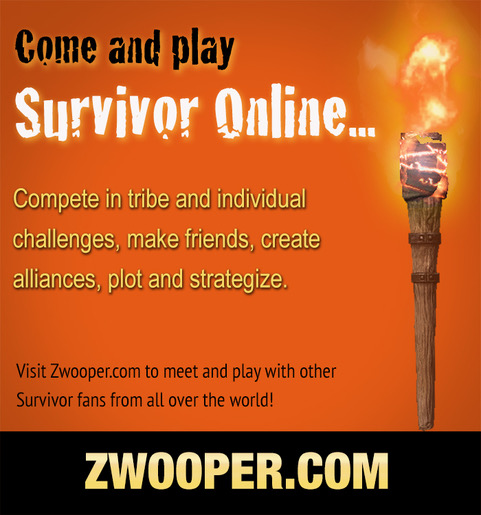 Tribal Council
Genie was voted out 2-1.

The only tribe to vote out women is Ua.
Shan is the highest ranking woman on Ua, while Ricard is the highest ranking man.
The only other times a 2-1 vote has happened in Survivor was when Ibrehem was voted out in Palau and Russell was voted out in Philippines.

Genie has only voted for Ricard and JD at tribal council.
Genie is the 23rd person to be voted out on day 11.

Kim Mullen in Palau was the first.

Ricard and Shan have voted together at every tribal they attended.
Ua was the 10th tribe to go down to three players before the merge. The others are as follows:

Maraamu in Marquesas
Sook Jai in Thailand
Ulong in Palau
Matsing in Philippines
Luzon in Cagayan
To Tang in Kaoh Rong
Soko in Heroes vs. Healers vs. Hustlers
Jabeni in David vs. Goliath
Manu in Edge of Extinction

Ua is the third pre-merge tribe to get down to only two people after Ulong in Palau and Matsing in Philippines.

Ua is the first tribe to do this and not be a blue tribe.
All three of these tribes were made up of one man and one woman.

Ulong: Stephenie & Bobby Jon.
Matsing: Denise & Malcolm.
Ua: Shan & Ricard.

Ulong and Matsing both had the woman place higher than the man.
Upolu in South Pacific is the only "U" tribe that didn't get down to two players in the pre-merge.

Ua now has the same number of letters in its name (2) as it does tribe members.
Confessionals
Shan had the highest confessional count this episode with 13.

This is the highest number of confessionals in an episode so far this season.

Deshawn, Erika, and Heather had the lowest confessional count with 0.

This is the first time Deshawn didn't have a confessional this season.

Shan has the highest confessional count so far this season with 30.
Heather has the lowest with 2.

She has the same confessional count as Abraham, who was voted out in episode 1.

Ricard, Shan, Sydney, and Tiffany are the only remaining players with a confessional in every episode so far this season
Ratings
Episode Title
The episode title "The Strategist or the Loyalist" was said by Shan when weighing her options on who to vote out between Ricard and Genie.
---
Written by