Over the coming months, Inside Survivor is undertaking its biggest list ranking yet, as we count down the 100 best episodes of Survivor ever. As always with these kinds of lists, it's entirely subjective, and we're sure many fans will have different opinions. This is simply Inside Survivor's ranking. Join us each weekday for a new entry.
Season: Heroes vs. Villains
Episode: "Anything Could Happen" (Episode 14)
Original Air Date: May 16, 2010

Get exclusive content and features by supporting Inside Survivor on Patreon.
OVERVIEW
As the landmark 20th season, Heroes vs. Villains stands as both a celebration of the 10 years of Survivor that came before and as the end of a transitional period signaling a new era of the show. It's fitting, then, that the finale encapsulates the past, present, and future of Survivor, best represented by the final three players who sit at the Final Tribal Council.
First, there's Russell Hantz. Having burst onto the scene in the previous season, fans had been swept up in Russellmania for the better part of a year as he injected Survivor with a new jolt of energy. When he wound up losing the final vote in Samoa, it galvanized a divide in the fanbase into pro-and-anti-Russell camps, both of which watched curiously to see if he could do it again in Season 20.
However, as Russell reaches the end of his second season in a row, the seams in his game are starting to show. Some of those pro-Russell supporters begin converting to the other side. The fact that Russell has played almost 78 straight days of Survivor, and has gone a little nutty while consumed by ego more than ever before, doesn't help his chances going into the final vote.
One of the constants in Russell's second game is his desire to hook up with some "dumbass girls," and yet, once again, Russell completely underestimates the girls he aligns with. That brings us to Parvati Shallow, who not only came into the game as a previous winner but with a huge target on her back, the likes of which she didn't have when she returned for Micronesia a couple of seasons earlier.
However, despite her threat level and being a target early on, Parvati defies the odds and makes it all the way to the Final Tribal Council. And she does so with some massive moves on her resume and a newly bolstered reputation as a fierce challenge competitor. Her issue? She still has a Russell stench lingering on her, making some of the jury members reluctant to vote for her.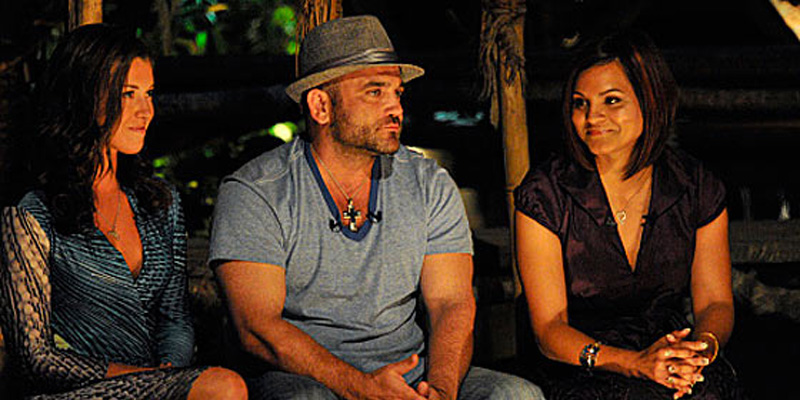 Which leaves Sandra Diaz-Twine. Having already won the game once before, Sandra's Survivor philosophy can be boiled down to one simple phrase: "As long as it ain't me." Yet, there's a little more complexity to it than that idea might initially suggest. Sandra may not care who ultimately goes home, but she sure as hell has opinions about who should go, and she's willing to insert her voice into the conversation when she sees fit.
This time around, Sandra finds a new enemy in Russell and seemingly makes it her goal to boot him at any given opportunity. This might have been a questionable strategy, knowing how big a jury goat Russell would prove to be, and yet Sandra's anti-Russell vendetta pays off. Sandra finds a way to set herself up as Russell's antithesis, despite always voting with him and the rest of the Villains.
Sandra is never in any real danger and always remains locked into where the vote is going. But unlike Parvati and Russell, who look down on the Heroes, Sandra keeps communication open with the other side, earning her goodwill. She smoothly sails into the Final Tribal Council, proudly waving the anti-Russell banner to a jury full of Heroes who had been made to look like fools at the hands of Mr. Hantz.
Side-note: Colby Donaldson and Jerri Manthey both making the finale and being eliminated back-to-back is a story-book ending. Their journey began as a flirtmance on The Australian Outback before becoming mortal enemies, which continued into All-Stars when Jerri gleefully took revenge on Colby by voting him out. To arrive here, where Jerri cries after voting Colby out (with a love-heart on the parchment!), is a beautiful end to their Survivor story. Also, Jerri going from hated villainess to a rootable hero (she is even cheered at the reunion!) is a remarkable turn-around.
Back to the Final 3, though, and the joy here is seeing Russell's game go down in flames. There is no better symbolism for that than Sandra throwing his hat onto the camp-fire and watching it burn. Russell's arrogance that he can beat Parvati and Sandra is off the charts ridiculous. But, as viewers, we can revel in the knowledge that he's wrong. The more he brags about how he can beat anyone, the louder Sandra's statement rings in our ears: "I don't know about thaaaat."
Russell was never the real threat, which is proven at the Final Tribal when he's completely shut out of the vote. When the votes come in, it's Sandra who is declared the winner. The fanbase soon fractures into even more divisive groups, but it doesn't involve Russell this time. Now, it's a battle between Team Sandra and Team Parvati over who should have been declared the Queen of Survivor. Russell fans are just left muttering to themselves over why the King didn't win again.
"Anything Can Happen" is a character-rich and controversial finish to one of the wildest and most enjoyable seasons in Survivor history. It's an episode that stands the test of time with a final vote that is still discussed and debated to this day.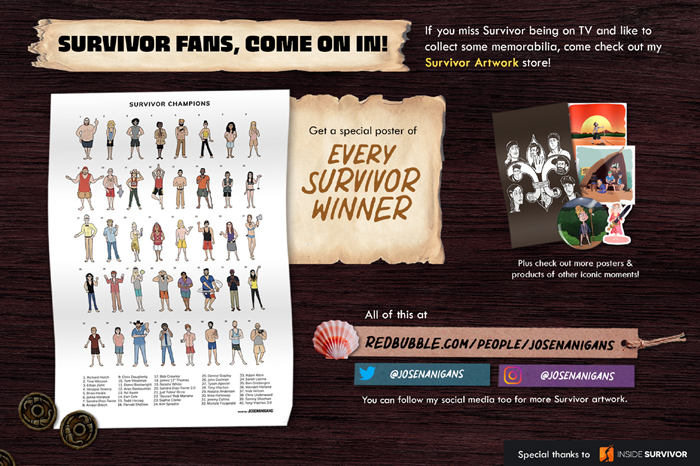 Check back tomorrow when we reveal which episode placed at number 38. You can check out the previous entries here.
---
Written by
---