Each week here on Inside Survivor we will be running a fan poll to determine the Player of the Week in Survivor South Africa. Readers can vote for the player that impressed them the most with their strategic gameplay, social skills, and overall performance. The poll will close on Wednesday.
In the seventh episode of Survivor South Africa: Immunity Island, we saw the elimination of the 35-year-old, "Funemployed" Qieän Wang. Following last week's tribe swap, Qieän found herself on the bottom of the numbers and thinks looked bleak should the Zamba tribe return to Tribal Council.
Unfortunately for Qieän, that's exactly what happened. With another Tribal looming and Anela safe from his trip to Immunity Island, she tried her best to convince her tribemates to vote out Santoni. Qieän made a decent argument, stating that Santoni would likely flip back to Chappies at the merge.
However, in the end, Qieän just didn't have the social capital to make things happen. She rubbed others the wrong way by eating stacks in front of the tribe and not offering any to anyone. As Wardah said, this kind of behaviour made people not want to work with her. At Tribal, Qieän was sent packing in a 4-1 vote.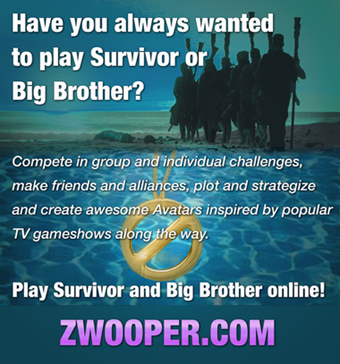 The winner of last week's poll was Chappies with 163 Votes (34.39%).
WEEKLY RESULTS
Week 1: Renier
Week 2: Carla
Week 3: Santoni
Week 4: Santoni
Week 5: Shaun
Week 6: Chappies
---
Written by