Gus and Ali, a real-life couple and fans of Survivor, will be individually ranking the Survivor 41 castaways into two categories, Hot or Not, based on who they think has potential longevity in the game. Hots are indicative of castaways who we think played well this week or who are setting themselves up for success; Nots are indicative of castaways who we think didn't and aren't.
LUVU
GUS – DESHAWN RADDEN – HOT
Deshawn is good at challenges and well-liked on the tribe that is winning all of the challenges. I don't see him going anywhere any time soon.
ALI – DESHAWN RADDEN – HOT
I don't know much about him, but he's an athletic guy sitting at the top of the tribe. It's looking good for Deshawn.
GUS – DANNY McCRAY – HOT
Naseer wants Danny out, and Naseer's got less than no pull on this tribe right now. I don't see much chance of Danny's going pre-merge.
ALI – DANNY McCRAY – HOT
Same note as Deshawn.
GUS – HEATHER ALDRET – NOT
She sat out of another challenge this episode. That looked fun for her.
ALI – HEATHER ALDRET – NOT
Intrigued with why Naseer said that Heather's a lunatic this week. Sydney also specifically mentioned not wanting Heather to get an advantage at one point.
GUS – ERIKA CASPUNANAN – NOT
I'm rewatching the episode as I write this, and Jeff just said, "and Yase – not even here!" which kinda sums up what I know about Erika.
ALI – ERIKA CASPUNANAN – NOT
I just don't know anything about her and I didn't see her at all this episode.
GUS – NASEER MUTTALIF – NOT
I'm getting whiplash with this guy. I think he's honestly playing okayish – he just had the bad fortune (for his gameplay style, at least) to be on the chill tribe when his energy seems to demand chaos and bedlam. Also he needs to stop trusting Sydney.
ALI – NASEER MUTTALIF – NOT
Why? Just why? Sydney had already ratted him out to Danny and Deshawn before, and Naseer decides she's the person to tell that he wants them out once again. You know how they say, "fool me once, shame on you. Fool me twice, shame on me?" Naseer got fooled twice. In Survivor, he was lucky he got a second chance and he squandered it.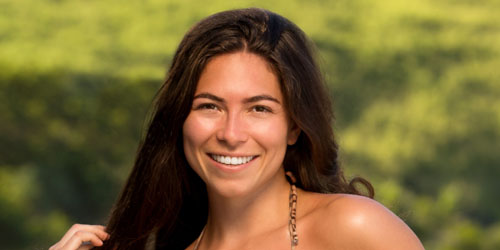 GUS – SYDNEY SEGAL – HOT
Sydney appears to be everybody's best friend. Naseer is confiding in her; she's confiding in everyone else. This could theoretically come back to bite her late in the game if Naseer is a juror but considering that Naseer looks to be the scapegoat for the entire Luvu tribe, I fully expect her to make the merge and him not to. Besides which she got the advantage, even if she did burn right past the "beware" element of it.
ALI – SYDNEY SEGAL – HOT
I was on the fence on where to put Sydney this week. Sydney had an opportunity to bond with members from other tribes, but she seemed to have a difficult time bonding with others (though some of that was definitely Tiffany). However, Sydney's looking tight with Danny and Deshawn with clear targets Heather and Naseer at the bottom.
UA
GUS – GENIE CHEN – NOT
Remember last week when I said Genie wasn't Brad's number one ally? That was incorrect. Ali was right. I had to eat a lot of crow after this episode.
I have to think Genie is the next target for Ua. Her closest ally (and advantage mule) is gone; her tribe is now tied with Yase for the fewest members; and JD, Shan and Ricard are fairly friendly. THEN AGAIN, Shan, JD and Ricard are very game-y players, and they might well decide that Genie is harmless for the time being and keep her around.
ALI – GENIE CHEN – NOT
It's never a good time when your closest ally goes. I'm fairly sure that, unless Genie can really pull something together, she's the next to go on this tribe.
GUS – RICARD FOYE – HOT
I see Genie or JD going before Ricard.
ALI – RICARD FOYE – HOT
At the top of the alliance on this tribe, which means he's sitting pretty. Ricard is doing a nice job of keeping Shan primarily loyal to him. I think it's telling that Shan went directly to Ricard about Brad's advantages. Now we know for sure that those two are the closest in the game. Those two are running the tribe, and I don't think JD's savvy enough to make something happen with Genie, even though he's got an extra vote.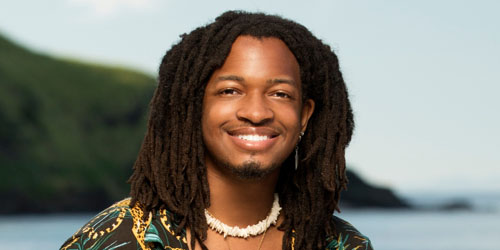 GUS – JD ROBINSON – NOT
JD is in a better place than he was, but that doesn't mean he's in a good place. As Ali said last week, there's a clear target ahead of him (Genie), but he's got his eyes out for Ricard and Shan, saying that both of them are pretty savvy players. Then again, he's got an extra vote. And all he'd need to turn a vote against himself would be one other vote… and a promise of safety to Genie in exchange for a vote may turn the tide in his favor.
This requires a lot of dominoes to fall in a certain way, though, so I'm not gonna bet on it, as much as I love my fan-fiction. Also I could swear the editors played the Curb Your Enthusiasm horn over JD's discussion with Shan.
ALI – JD ROBINSON – NOT
Funny impressions aside, JD nearly left this week. He had a pretty embarrassing challenge performance, which is negating one of his best arguments for keeping him around: challenge ability. There hasn't been an episode in which his tribe has had a vote that his name hasn't been brought up. That's not a good sign, and it's certainly not very ninja stealth mode. Speaking of, woof! That incident with the extra vote was cringe as heck! If Genie's not the next to go, then it's likely going to be JD. For the grace of Brad, JD is still in the game, but Brad's not there anymore and JD's wide open. Hopefully he doesn't whiff like he did those shots in the challenge.
GUS – SHAN SMITH – HOT
Shan and Sydney are in similar positions; she's decently trusted by everyone on her tribe and is playing decently under the radar. Short of JD rallying the troops against her because she's "smart," I expect her to stick around for a while. She's fully in the know on JD's advantages (currently held by her); she controlled the vote this week… she's playing well. My only sideways concern is that she might be playing too well.
ALI – SHAN SMITH – HOT
Shan had a bit of a hard time deciding which direction to go in this week, but her good gameplay put her into the position where she was able to make that kind of call. Eventually, Shan made the right decision in getting rid of Brad. Not only because Brad had all of those advantages but also because Brad was too much of a wild card to want to keep around for long. Anyone who is sneaking in the bushes and looking for advantages that hard is going to become a liability.
YASE
GUS – EVVIE JAGODA – HOT
This is less of a "hot" and more of a "not not." Liana was pretty upset with how the vote went this past week, and Evvie was more or less not an element of the discussion to vote out Voce, so I think there's less potential blowback for them vs. potential blowback for Liana or Tiffany should Xander somehow get an idol.
ALI – EVVIE JAGODA – HOT
I worry a little bit that, should Xander's idol become legitimate, that he will go after Evvie in revenge. However, I feel a little better about Evvie's future in the game with Brad being gone. Seems like these idols are going to become one of the worst-kept secrets in the world, and it's going to take forever for them to actually be valid. Plus, Xander has no vote to use to make a move. It kind of feels like unless he can carry the tribe, Xander's days are truly numbered, which is only good for Evvie.
GUS – LIANA WALLACE – HOT
Not great that Liana completely missed the beware advantage during her extended sad confessional at the top of the episode. At first, I thought it was deliberate on her part, that she'd seen it and chose to pass it up. But totally failing to observe it at all is a bad look, especially considering that the "beware" element of this advantage was pretty minor. I think she's pretty secure in her alliance, though, and I don't see her or Evvie going before both Xander and Tiffany.
ALI – LIANA WALLACE – HOT
Liana had a rough start to the episode, crying about whether or not she's made a million-dollar mistake not finding the advantage. Plus, she didn't get her way during the vote in the previous episode. But I think that Liana's in a great spot, and Tiffany ultimately ended up with nothing. At the end of the day, there was no harm done. Liana's sitting pretty firmly in the middle of the tribe. I think if worst comes to worse and Xander is finally able to use his idol, he'll send Evvie home for revenge instead of her.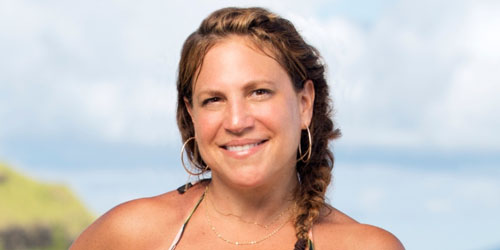 GUS – TIFFANY SEELY – NOT
Tiffany honestly should go next from Yase, but she won't. I expect that she, Liana and Tiffany are going to lock themselves into a three for as long as they possibly can. That being said, she will be the first person cut from that group of three. And if they continue to have a bad challenge run, I expect that'll be sooner than later. Even if she does go to the end, she's not winning at this rate. Oh, and she blew her shot at a steal-a-vote. Admittedly, it was the right decision, but, still, she didn't get it.
ALI – TIFFANY SEELY – NOT
Tiffany made me laugh when she said she wasn't "going to cause drama" when she already walked in and caused drama. Honestly, Tiffany's been pretty fun to watch because she's unpredictable. However, being an unpredictable player is usually a one-way ticket to Ponderosa. On top of that, I think she'll be the next target once Xander goes.
GUS – XANDER HASTINGS – NOT
I have to give Xander credit for effectively working his phrase into a second challenge; he did it pretty cleanly. At the same time, the longer his tribemates keep him in the game, the more likely his idol becomes active. Then again, his entire tribe knows that, therefore incentivizing them to vote him out. And on top of that, his broccoli buddy Brad just got eliminated. I hope that Yase realizes that he's their only chance to survive challenges, but based on their attitude towards him thus far, I don't really see that happening.
ALI – XANDER HASTINGS – NOT
He covered really nicely for Brad's ramblings at the immunity challenge. Otherwise, I think the minute this tribe goes to Tribal Council, he's toast.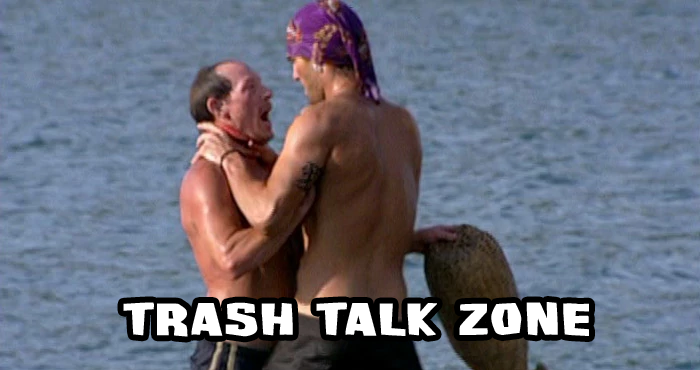 GUS: Well, this doesn't happen often. No disagreements?
ALI: One of the tenets of our marriage is that we don't agree often. So many people are hard to really comment on because the editors haven't shown us a ton of them. I'm looking forward to getting to know Deshawn, Danny, and Erica for example. Though I guess there isn't a ton of reason to spend time on that tribe since they keep winning (luckily for Naseer).
GUS: Honestly I think if Naseer was on a different tribe, he'd be doing better somehow? His gameplay style lends itself towards a chaotic tribe, where Naseer is on the consensus / winning at challenges tribe. He'd need to cool his jets FAST if he wanted to not go home… which is kind of counterintuitive, but, you know.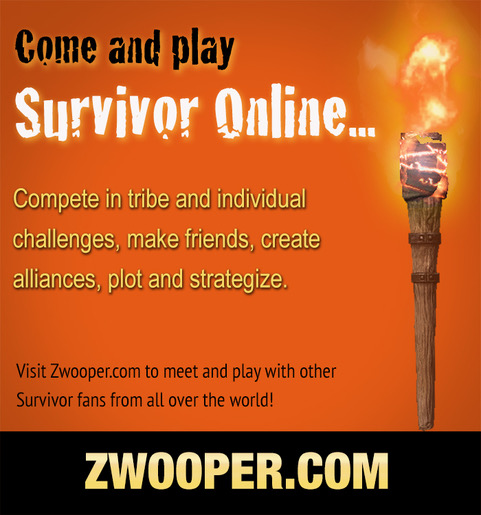 ALI: I regret a little bit not putting Sydney as a Not now that I've watched the Next Time On. I just want to go on record and say that. I was really on the fence on what to do with her, and I don't watch the Next Time Ons now until after I write the blog because I don't want to be too informed. But yeah, I regret it. I should have gone with my initial instinct, I think.
GUS: Yeah, but the NTO is always misleading. Except when it's not, which is, in itself, misleading. I have no regrets on this front.
ALI: True. It could be a red herring. But sometimes it's not… I'm concerned. We'll see! Anyway, that's us for this week. Join us next week to see if we finally get to argue again. Bye!
GUS: Fingers crossed!
---
Written by
---